Author: milliondollarpuppy
Date: April 14, 2023
Updated: April 17, 2023
Expansion: WotLK Classic
Welcome to Warcraft Tavern's Ulduar Achievement guide! Now that most guilds have Ulduar on farm, players can change up their strategies to meet the challenge of all the different achievements in the raid.
There are a total of 70 achievements across the various bosses of Ulduar 10 & 25-man modes, and to unlock the two meta achievements and receive Reins of the Rusted Proto-Drake (10) & Reins of the Ironbound Proto-Drake (25), you'll need to complete the same 13 achievements separately for 10 and 25-man raids; you'll receive rewards for completing all of the requirements for each raid size independently.
To complete the meta achievements, players will need to complete an achievement for each boss besides Algalon; if applicable, this achievement is usually for completing a boss's hard mode.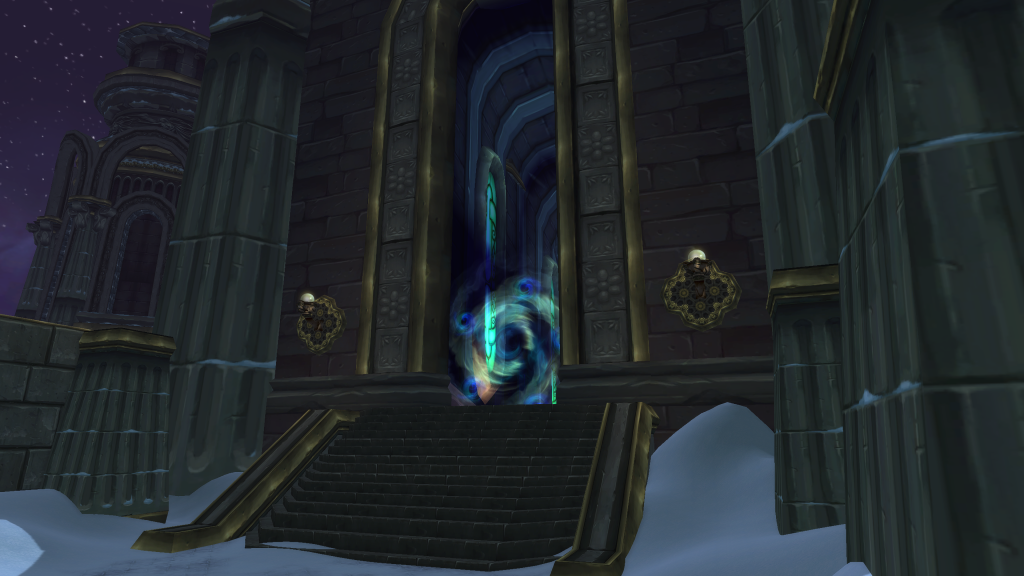 Meta Achievements
Every boss within Ulduar, except for Algalon, has an achievement that contributes to the over-arching meta achievement, Glory of the Ulduar Raider (10) & Glory of the Ulduar Raider (25), that reward the Reins of the Rusted Proto-Drake (10) & Reins of the Ironbound Proto-Drake (25).
Below is a table outlining these achievements, their corresponding encounter, and the objective needed for completion. Beyond this table, you'll find in-depth strategies in our general achievement catalog.
| | | |
| --- | --- | --- |
| Boss | Achievement | Requirements |
| Flame Leviathan | | Defeat Flame Leviathan with all 4 Orbital Defense Systems active. |
| Razorscale | | Defeat 25 Dark Rune Guardian Dwarves with Razorscale's Flame Breath in. |
| Ignis the Furnace Master | | Defeat Ignis the Furnace Master in 4 minutes or less. |
| XT-002 Deconstructor | | Defeat XT-002 Deconstructor after destroying his heart. |
| Iron Council | | Defeat the Assembly of Iron with Steelbreaker as the last member alive. |
| Kologarn | | Destroy both of Kologarn's arms and then Kologarn himself within 12 seconds. |
| Auriaya | | Defeat Auriaya without destroying her Sanctum Sentries. |
| Freya | | Defeat Freya while leaving all 3 Elders alive. |
| Hodir | | Defeat Hodir before he shatters his rare cache. |
| Thorim | | Defeat Thorim while Sif is present. |
| Mimiron | | Defeat Mimiron after activating his Self-Destruct mechanism. |
| General Vezax | | Defeat General Vezax after defeating the Saronite Animus. |
| Yogg-Saron | | Defeat Yogg-Saron with the assistance of one or fewer Keepers. |
Achievements
About the Author
milliondollarpuppy
I am an avid WoW Classic player and love Druid, Priest, and Rogue and look forward to maining a DK in Wrath. When I'm not gaming or writing, I'm catching up on reading and spending time with my family, my parent's dogs, and my pet snake, Gloria.