Author: Nevermore
Date: August 30, 2022
Updated: August 30, 2022
Expansion: WotLK Classic
Professions are a crucial part of your World of Warcraft character, potentially offering a large boost to your damage, healing or survivability, while also allowing you to generate some gold. This section will cover some of your best options for professions as a Survival Hunter.
Click a profession's bar to see detailed explanations/discussions!
Best Professions
Useful Professions
The following professions are considered viable, but offer a lesser benefit compared to the best professions, so they're not recommended. If you're not focused on making your character 100% optimal, you can use any of these professions just fine.
Sub-Par Professions
The following professions do not offer any DPS-increasing benefits and are thus not considered viable for Survival Hunter in PvP.
About the Author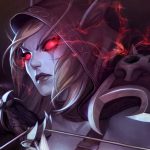 Nevermore
Hey there folks, I am Nevermore and have been deeply passionate about WoW for more than a decade. Whether we talk about the hidden mysteries of Azeroth or the otherworldly Outland, my journey brought me here to share the things that I have experienced with you all.