Author: DanielD
Date: July 8, 2022
Updated: September 29, 2022
Expansion: WotLK Classic
The Jewelcrafting Dailies in Northrend are all picked up in Dalaran from the same NPC, and are all similar. Only one is offered per day, and they all require a couple of gems and a unique mob drop, so you'll need to either mine or shop at the auction house, and then go farming for the quest item.
Besides the handful of gold the quests give, the main draw of these dailies is the Dalaran Jewelcrafter's Token. These can be traded to Tiffany Cartier in Dalaran or Anuur in Icecrown, either to learn level 370-450 designs or purchase Dragon's Eye.
How to Unlock the Jewelcrafting Dailies
All of the Jewelcrafting dailies in Northrend are picked up from Timothy Jones, who is found in Dalaran's trading quarter. It can be tough to navigate Dalaran if you aren't familiar with it, so here's an exterior and top-down view of the building Timothy is in: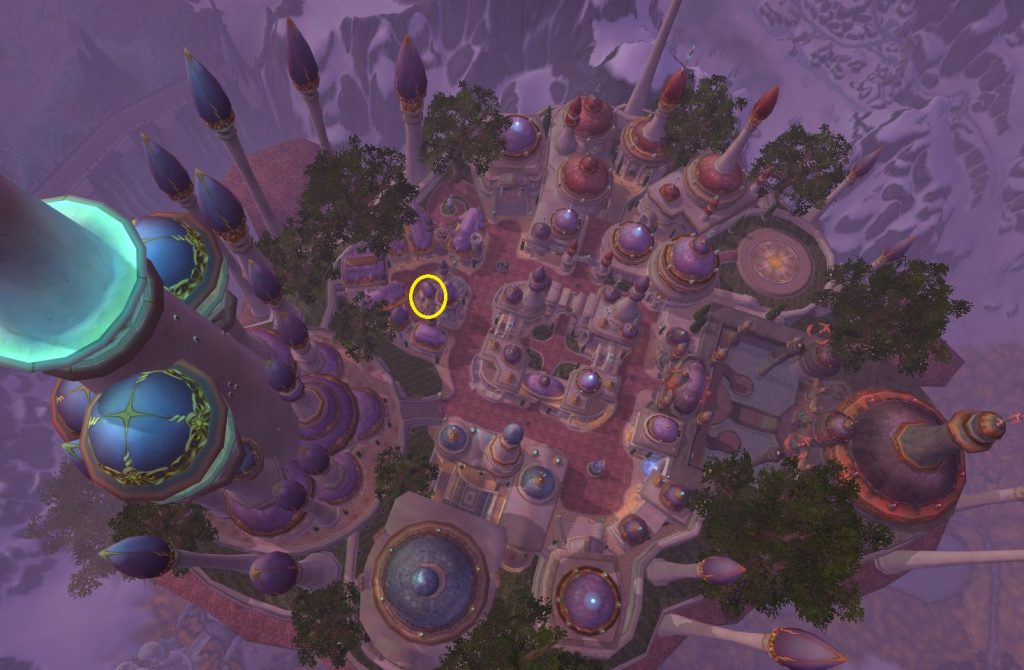 The entrance of the shop is at (39, 35). Once you find Timothy, you'll first need to do his quest Finish the Shipment — once you do so, you'll unlock his daily quests.
Jewelcrafting Daily Quests Walkthroughs
After completing Finish the Shipment, each day Timothy Jones will offer one of the following quests at random.
---
We hope this guide on the Jewelcrafting Daily Quests in Northrend was helpful. If you've got any suggestions for improvements, or strategies for the quests you'd like to share, please do so in the comments below!