Author: Nevermore
Date: September 30, 2022
Expansion: WotLK Classic
In this guide, we'll present a standard Blood Death Knight DPS build, as well as a couple of variations — one with a few tweaks to the standard template, and one that swaps Unholy talents for choices in the Frost tree. As always, there is room for experimentation! We encourage you to try out all the builds, and tweak them to suit your playstyle and personal preferences.
Talent Builds
Click a build to see talent distribution and explanations
Notable Talents
Click a section to expand
Glyphs
There are a few must have glyphs (Glyph of Death Strike, Glyph of Dark Death), and a few that are situational/personal preference. Click a glyph for more information!
Major Glyphs
Minor Glyphs
About the Author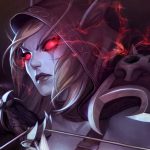 Nevermore
Hey there folks, I am Nevermore and have been deeply passionate about WoW for more than a decade. Whether we talk about the hidden mysteries of Azeroth or the otherworldly Outland, my journey brought me here to share the things that I have experienced with you all.