Author: Nevermore
Date: January 28, 2023
Expansion: WotLK Classic
In this section of the guide, we will help you choose the best equipment or alternatives that you can utilize for each of the different phases of the expansion. Having the Pre-raid tab contain items that you will want to acquire before you start any serious raiding!
This section of the guide will be divided into two parts: the first part of the section will have a simple BiS list. The second part of the section will have the best items along with all possible alternatives and extended explanations for their use.
Note: stats of the items may change once Phase 2 is released. This list is an educated guess based on the currently available information.
Best-in-Slot
Progressive Best-in Slot
For this progressive list we have ordered each item according to their power and overall damage output. For example, an item that sits at the top of the list will be the most powerful, known as "BiS" while an item that sits at the bottom of the list will be the weakest alternative.
About the Author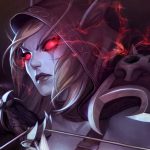 Nevermore
Hey there folks, I am Nevermore and have been deeply passionate about WoW for more than a decade. Whether we talk about the hidden mysteries of Azeroth or the otherworldly Outland, my journey brought me here to share the things that I have experienced with you all.