Author: Nevermore
Date: October 16, 2021
Expansion: WotLK Classic
In this section we will be covering the optimal gear per Season to help you ensure you can demonstrate your dominance over your foes!
With the exception of Medallion of the Horde and Medallion of the Alliance, players can obtain the first mentioned gear without entering PvP. If VoA (Vault of Archavon) is present, there is a chance you will see some Hateful gear pieces drop. We have included PvE alternatives in case this is not the case.
Armor
Weapons
About the Author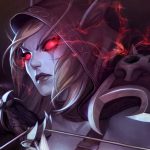 Nevermore
Hey there folks, I am Nevermore and have been deeply passionate about WoW for more than a decade. Whether we talk about the hidden mysteries of Azeroth or the otherworldly Outland, my journey brought me here to share the things that I have experienced with you all.