In this section of the guide, we will showcase some of the possible builds for Survival Hunter in PvP. Keep in mind that the build you choose will depend on your personal preferences and playstyle. We recommend that you try every single one of them, and also create your own variants as well!
Click a section to expand it and see details!
Standard Talent Builds
Pet Talent Builds
Notable Talents
Glyphs
Major Glyphs
Minor Glyphs
About the Author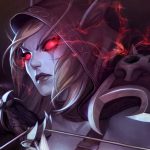 Nevermore
Hey there folks, I am Nevermore and have been deeply passionate about WoW for more than a decade. Whether we talk about the hidden mysteries of Azeroth or the otherworldly Outland, my journey brought me here to share the things that I have experienced with you all.