Author: Nevermore
Date: September 1, 2022
Updated: September 1, 2022
Expansion: WotLK Classic
You can further empower your character through the use of gems, enchants, and consumables, effectively earning an advantage against other players if used correctly!
Gems
Click a gem/enchant/consumable's bar to see details
Enchants
Consumables
About the Author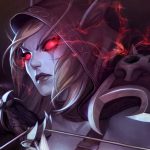 Nevermore
Hey there folks, I am Nevermore and have been deeply passionate about WoW for more than a decade. Whether we talk about the hidden mysteries of Azeroth or the otherworldly Outland, my journey brought me here to share the things that I have experienced with you all.