Author: Nevermore
Date: August 21, 2022
Updated: August 21, 2022
Expansion: WotLK Classic
There is generally one talent build that Arms Warriors will use throughout the whole expansion, the "standard build" listed below. However, this guide also features 3 slightly modified versions of the standard build, which provide different situational benefits.
Talent Builds
Click a build to expand it and see details!
Notable Talents
Glyphs
Major Glyphs
Minor Glyphs
About the Author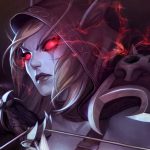 Nevermore
Hey there folks, I am Nevermore and have been deeply passionate about WoW for more than a decade. Whether we talk about the hidden mysteries of Azeroth or the otherworldly Outland, my journey brought me here to share the things that I have experienced with you all.