Author: Luxrah
Date: July 7, 2023
Updated: October 11, 2023
Expansion: WotLK Classic
Titan Rune Dungeons are a new level of difficulty for 5-man Heroic dungeons in Wrath of the Lich King Classic. This optional difficulty offers Epic items that previously were only accessible through raids, at the cost of increased difficulty in the dungeon. This difficulty shares a lockout with Heroic, meaning that you can do each dungeon once per day.
How to Access Titan Rune Difficulty
Titan Rune difficulty is activated inside the Heroic mode of a dungeon. You can enter a dungeon with the difficulty set to Heroic or you can queue for it through the Dungeon Finder tool. To queue through the Dungeon Finder, you'll need to meet the following average item level requirements:
Defense Protocol Alpha: 187 or higher
Defense Protocol Beta: 200 or higher
Defense Protocol Gamma: 200 or higher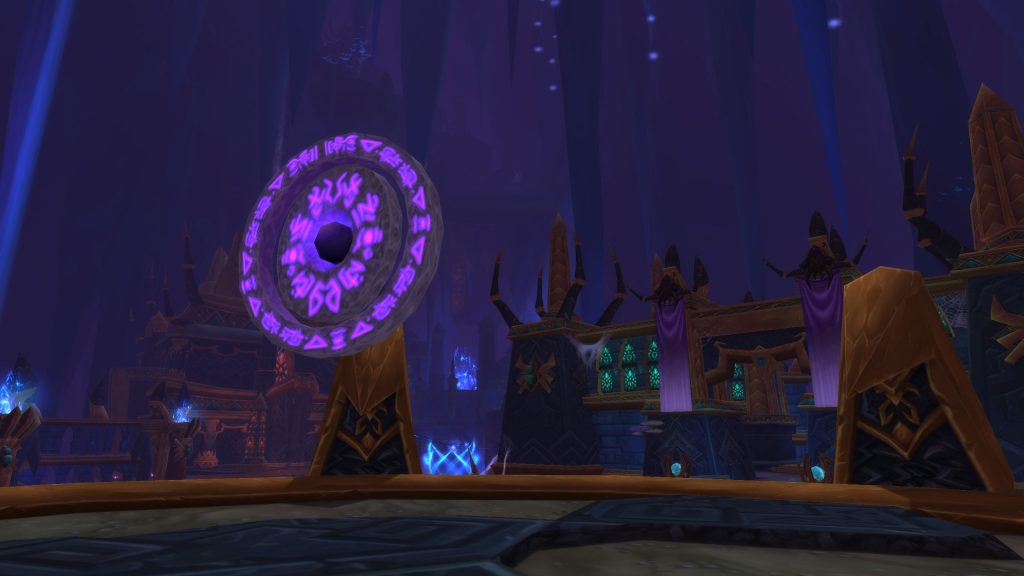 To activate the Titan Rune difficulty, you will need to interact with the Mysterious Device found at the start of the dungeon. Selecting an "Activate Defense Protocol" option will spawn a little Defense Protocol orb. This orb can be channeled into, similar to a summoning stone. All five members of the group must channel into the Defense Protocol orb to activate it. The Mysterious Device will have a beam of light on it to indicate that you have correctly changed the difficulty.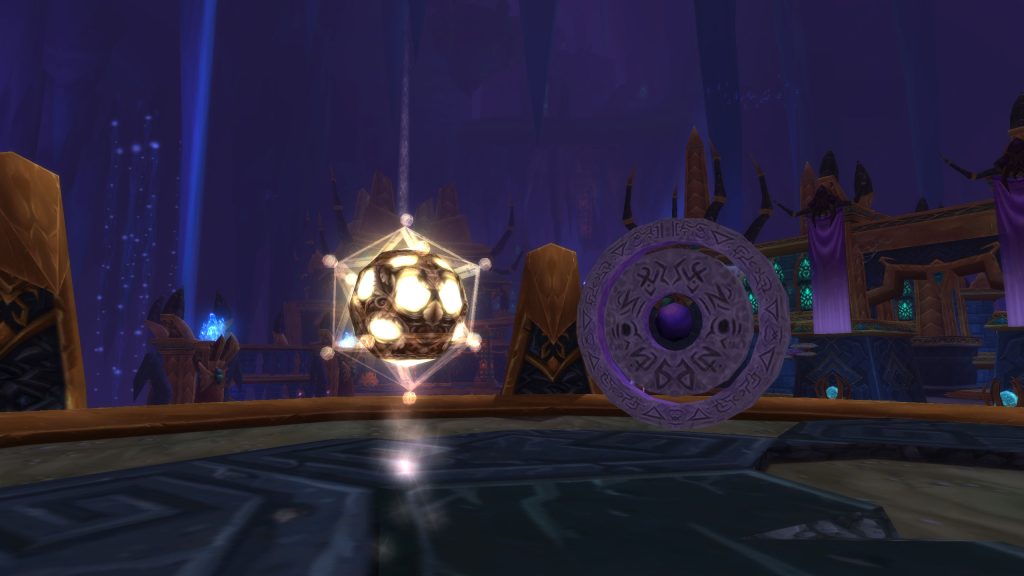 Titan Rune Difficulty Levels
There are three difficulty levels:
Defense Protocol Alpha (Heroic+)
Defense Protocol Beta (Heroic++)
Defense Protocol Gamma (Heroic+++).
Alpha dungeons are more difficult than regular Heroic ones, Beta dungeons are more difficult than Alpha ones, and Gamma are the most difficult of all. The payoff for each tier of difficulty is better loot and currency.
Just like with regular Heroic dungeons, one dungeon will be designated each day as the Daily Dungeon, and the final boss will drop a Bounty Satchel, awarding 3 Emblem of Frost. You do not need the daily dungeon quest for this to drop, so even if everyone forgot to pick it up, you should be set.
Each enemy will have a buff on these difficulties, giving them increased damage and health alongside a semi-unique modifier themed around the dungeon. For the most part these modifiers increase the damage of all enemies in the dungeon by around 17/40/70% and their health by about 50/120/215%.
A unique exception to this is Halls of Stone & Halls of Lightning. Enemies in these dungeons have 5/40/70% increased damage and 118/580/880% increased health. Trial of the Champion does not have an Alpha difficulty, only Beta and Gamma. The Forge of Souls, Pit of Saron, and Halls of Reflection have no Titan Rune difficulties, but give Gamma-level rewards (Defiler's Scourgestones) on their base Heroic difficulties.
Defense Protocol Gamma Buffs
Enemies in Defense Protocol Gamma dungeons will have more than three times as much health as in standard Heroic difficulty. To counter this, a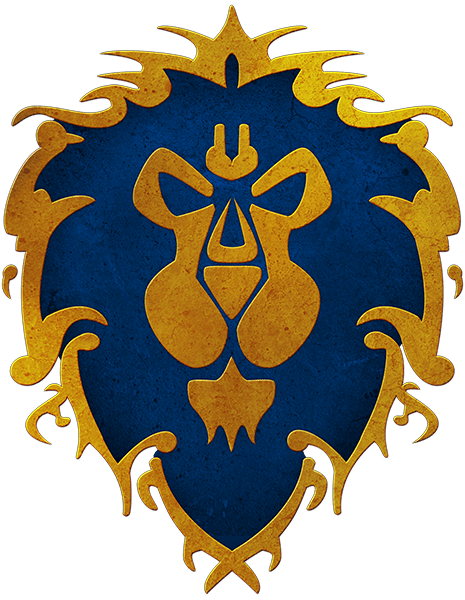 Silver Covenant Warden or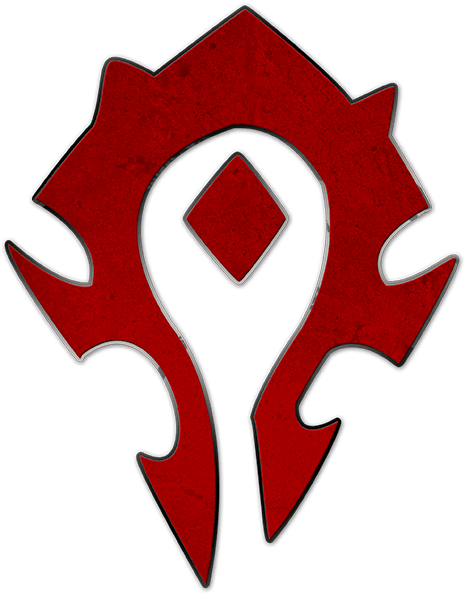 Sunreaver Warden will appear and offer each member of the party their choice of four buffs. Here are the options:
Shatter Armor: Your melee attacks have a chance to shatter the armor of your target, increasing all damage the target takes by 20% for 10 sec.
Rallying Cry of the Tournament Champion: Your spell and ranged damaging critical strikes have a chance to grant Rallying Cry of the Tournament Champion to your party, increasing haste by 20% for 10 sec.
Confessor's Wrath: Your direct healing spellcasts grant Confessor's Wrath, increasing your spell damage by 20%, stacking up to 5 times. Lasts until 5 seconds after your next harmful spellcast.
Shield of Thorns: Enemies take 1000 to 1400 damage each time you dodge, parry, or block their attacks.
Players will also be given a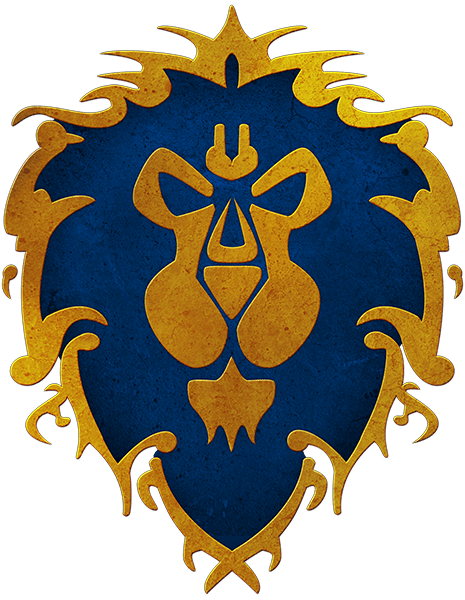 Signet of the Silver Covenant or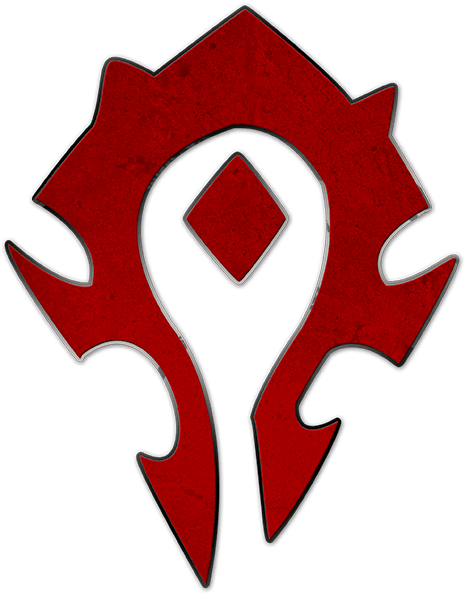 Signet of the Sunreaver, an item that will summon the Warden at any time so they can change their buffs.
Rewards
Each boss in a Titan Rune dungeon will drop an extra item as well as loot from the next difficulty level down.
For Defense Protocol Alpha, normal bosses will drop an item level 200 Epic, and the final bosses will drop an item level 213 Epic alongside a Tier 7 token and an Emblem of Conquest. This is in addition to normal Heroic loot.
In Defense Protocol Beta, all bosses will drop an item level 219 or 225 Epic while final bosses will drop a random Tier 8 token and 1 Sidereal Essence. This is in addition to items that drop in Defense Protocol Alpha. Ordinary Heroic loot does not drop in Defense Protocol Beta.
With Defense Protocol Gamma, bosses will drop the same loot as you'll find in Defense Protocol Beta as well as 1 Defiler's Scourgestone.
These drops are not fully random, with each Defense Protocol boss having their own drop tables with specific pieces of gear, though some of these drops are shared. We have included drop tables under each dungeon in this guide.
Sidereal Essences
Sidereal Essences can be used to purchase Ulduar 10 Hardmode items from the Animated Constellation in your faction's sanctuary in Dalaran.
Defiler's Scourgestones
Defiler's Scourgestones can be used to purchase from the 25-man Normal versions of Ulduar and Trial of the Crusader. These items can be purchased from an NPC in your faction's sanctuary in Dalaran: Korralin Hoperender for Alliance, or Kolara Dreamsmasher for Horde. We've separated Alliance and Horde items in the tabs below.
Achievements
There are achievements for completing individual Titan Rune dungeons on each difficulty level, as well as meta achievements for each Defense Protocol. Completing the Defense Protocol Gamma: Terminated meta achievement rewards Arfus, a non-combat dog pet.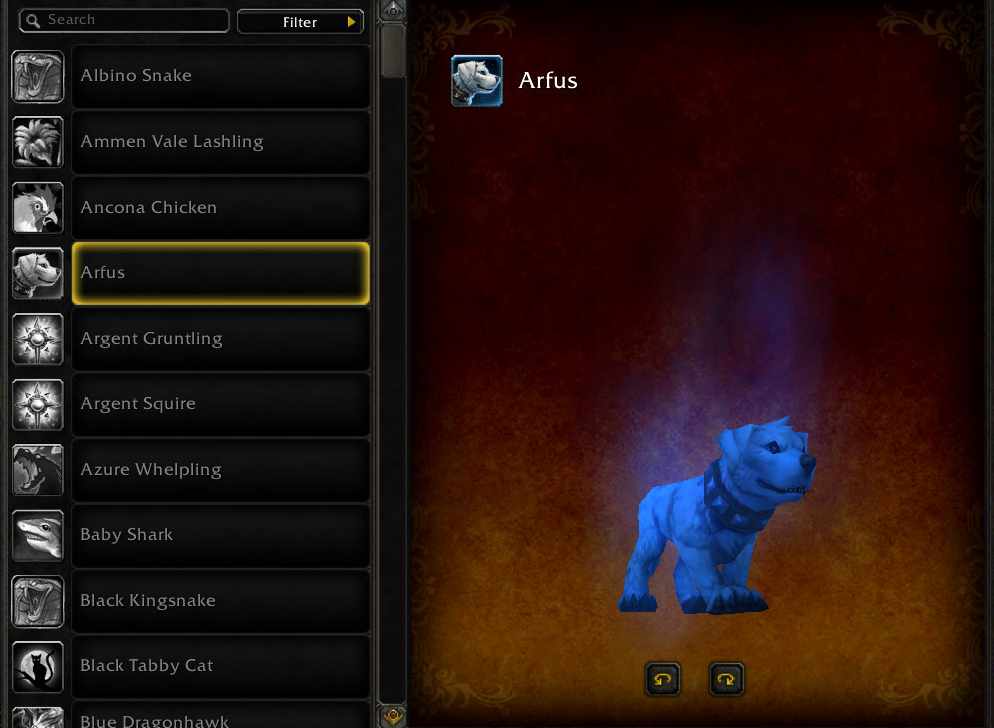 Below are all of the achievements that are available for each difficulty.
Halls of Stone, Halls of Lightning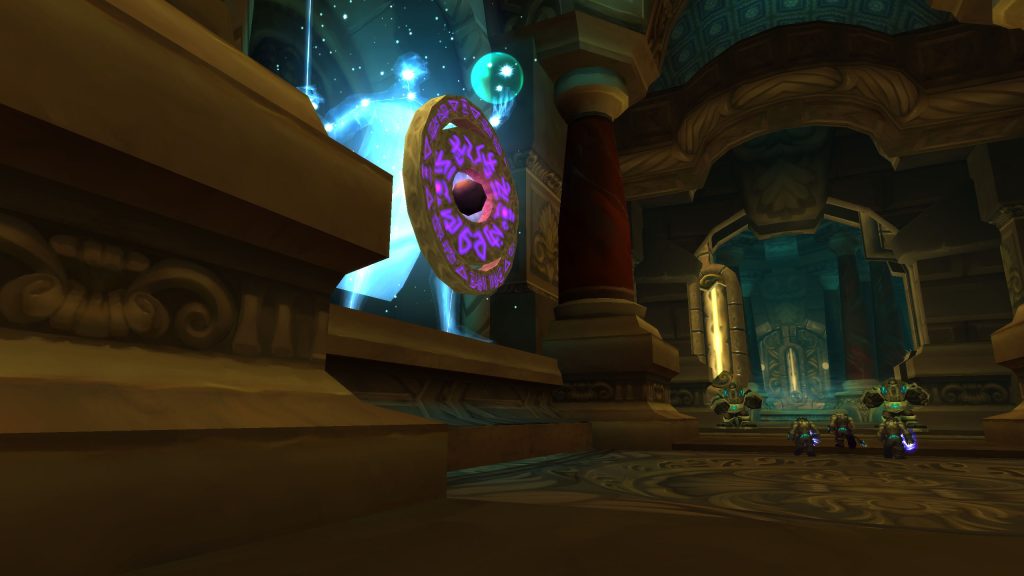 Halls of Stone Loot
Halls of Lightning Loot
Gundrak, Drak'tharon Keep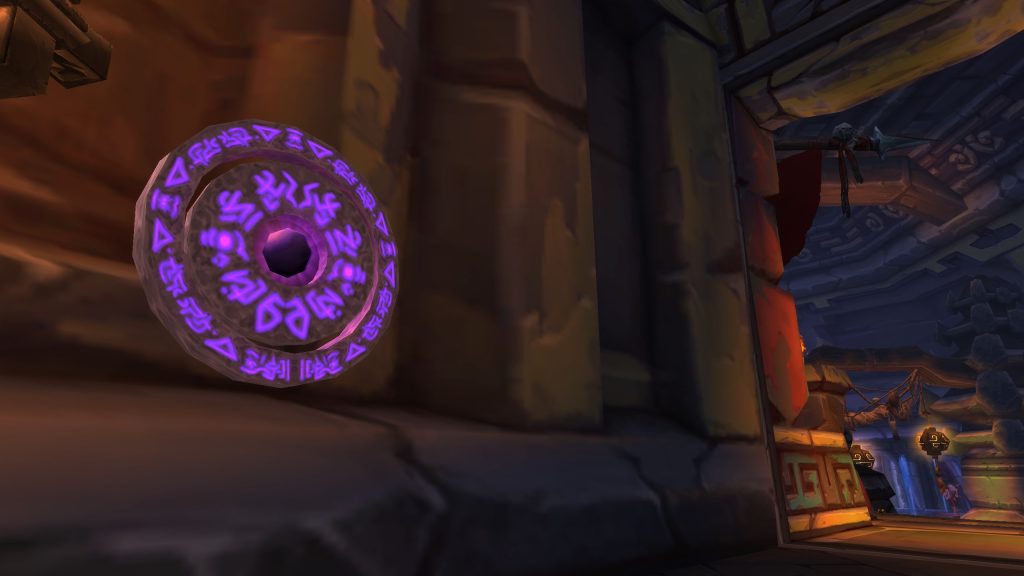 Gundrak Loot
Drak'Tharon Keep Loot
The Oculus, The Nexus, Violet Hold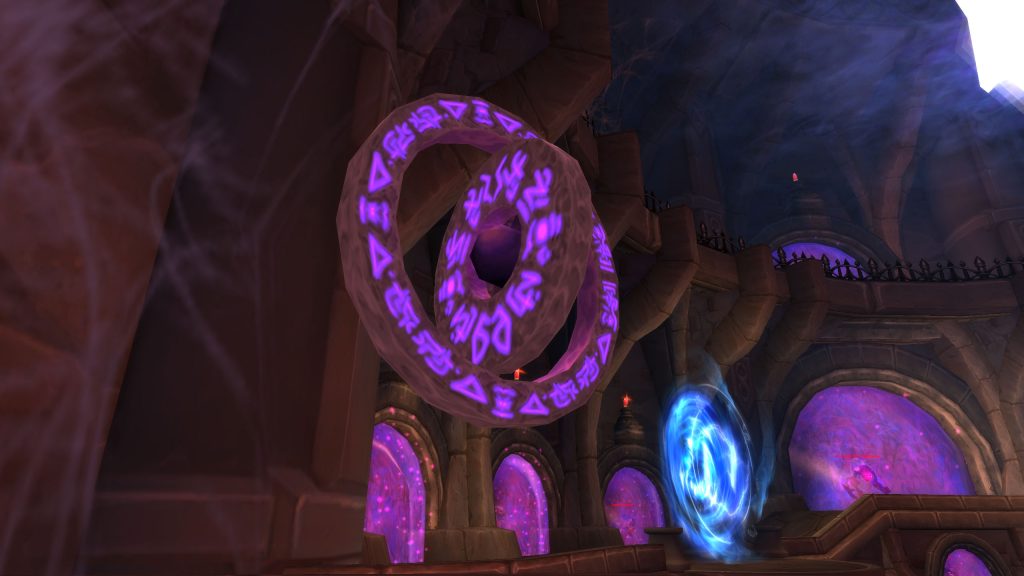 The Nexus Loot
The Oculus Loot
The Violet Hold Loot
The Culling of Stratholme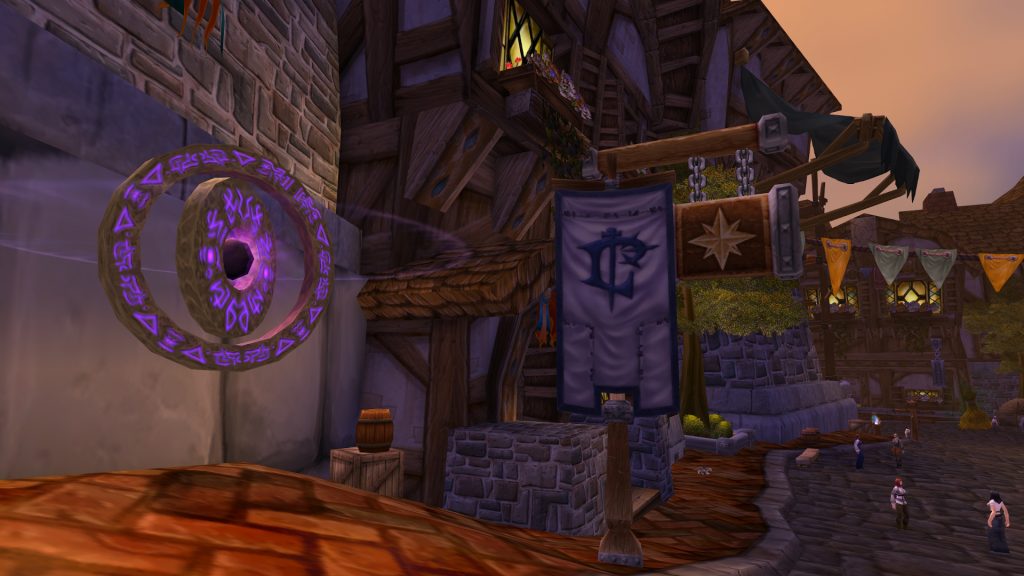 The Culling of Stratholme Loot
Utgarde Keep, Utgarde Pinnacle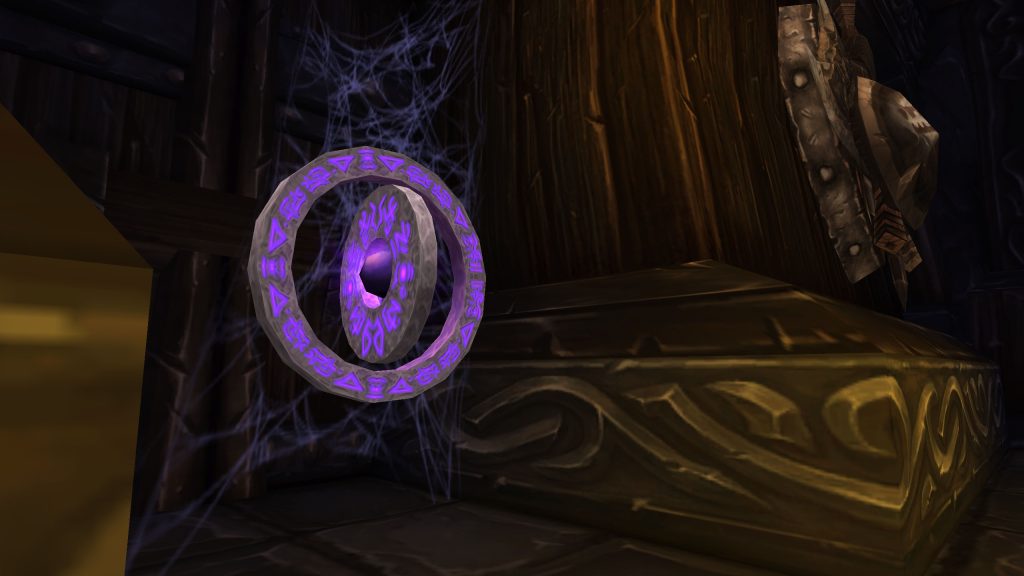 Utgarde Keep Loot
Utgarde Pinnacle Loot
Azjol-Nerub, Ahn'Kahet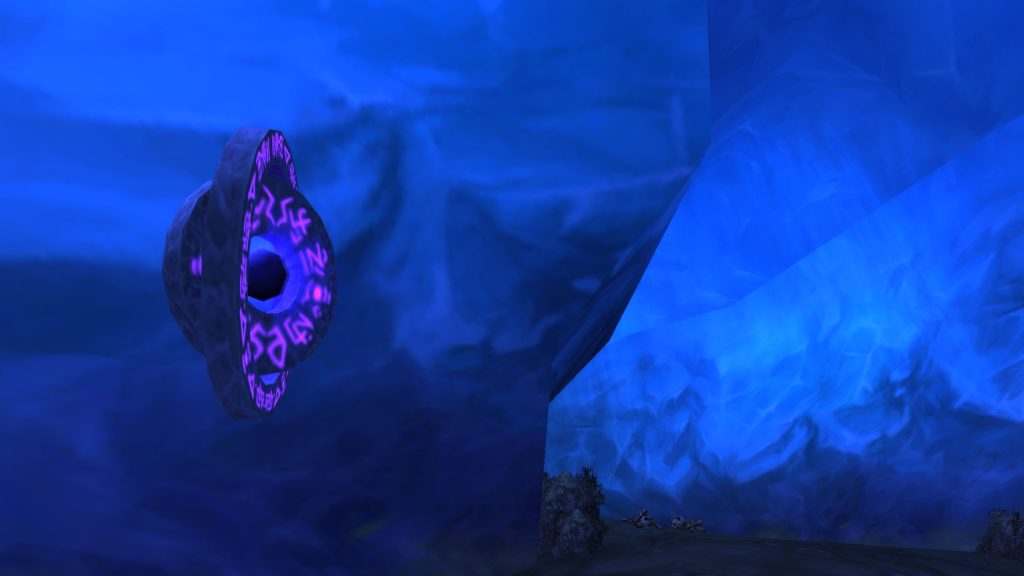 Azjol-Nerub Loot
Ahn'Kahet: The Old Kingdom Loot
Trial of the Champion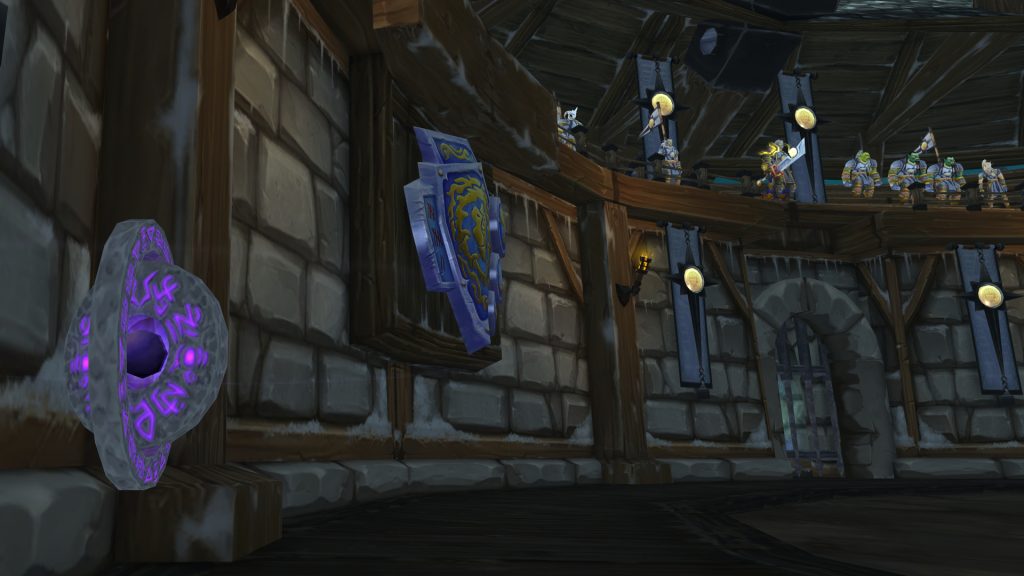 Trial of the Champion Loot
The Forge of Souls, Pit of Saron, Halls of Reflection
These dungeons do not have Titan Rune difficulty levels. In each of these dungeons, you will get 1 Defiler's Scourgestone for each boss you kill on the standard Heroic difficulty. This is because these dungeons are already more challenging and drop higher level loot than the others.
For a walkthrough of each of these dungeons, click on our guides below.