In Wrath of the Lich King, Death Knights are available for every race without restrictions.
Horde has a clear best race for Blood DKs, while for Alliance, things are slightly muddier, as several races have useful bonuses.
Horde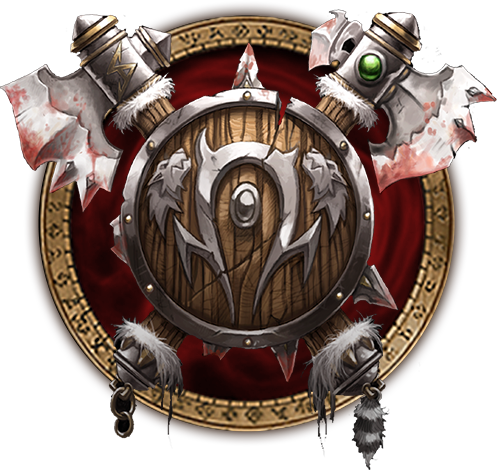 Orc is the strongest race you can choose as a Horde Blood DK, and the other races are significantly weaker. , this is mainly due to two of their racial effects being extremely strong, namely Blood Fury which can be used to severely enhance your burst, and Axe Specialization which is extremely potent considering that most of the best weapons in the game are axes.
Teron Gorefiend, an Orc, was the first ever Death Knight in Warcraft lore, so it's no coincidence that Orcs are the strongest race for Horde Death Knights. Axe Specialization and Blood Fury are simply better than what other races can offer, and it doesn't hurt that Orc DKs look really cool too.
Taurens are big and beefy (heh, heh) which is why they're usually associated with tank specs. Unfortunately, their racials aren't the best, even for tanking — but they're still decent, hence their #2 position among Horde races.
Endurance increases base health by 5% — meaning your natural health at level 80, without your extra health or stamina from equipment, buffs, etc. Health is an incredibly powerful stat for Blood DKs (duh) but this bonus just isn't very large, unfortunately.
War Stomp gives you an on-use AoE stun with a 2-minute cooldown. While it's mostly useful in PvP situations, it can also be used to provide a quick crowd control effect — specially useful against caster mobs. Beware, however — you cannot dodge or parry during the 0.5 second you're casting this spell, so only use it when you aren't actively tanking a melee mob.
Nature Resistance reduces the chance you will be hit by Nature spells by 2%. This is mostly a neglectable racial when it comes to PvE.
Cultivation increases your initial Herbalism skill by 15. This doesn't have a gameplay impact besides minor convenience.
Trolls are an extremely powerful race for DPS classes, but their racials sadly don't help with tanking as much. Their racials are still okay, but the races listed above are just better. It's a shame — we'd love to do some voodoo magic, Drakuru style!
Vampire Barbie is an incredibly cool concept that we would absolutely love to explore. However, the unfortunate reality of the situation is that Blood Elf racials just aren't that good for Blood DKs. Any of the races listed above will be significantly better tanks, sadly.
Arcane Torrent is an-use racial with a 2 minute cooldown, which silences all enemies within 8 yards for 2 seconds, while also restoring 15 runic power to you. The runic power component is trivial, but the AoE silence can help repositioning casters — though it will generally more useful in dungeons than raids, as many raid enemies (including bosses) are immune to silence.
Magical Resistance reduces the chance to be hit by spells by 2%. This racial effect, while useful by definition, does not provide a considerable gameplay bonus while in raids.
Arcane Affinity increases your initial Enchanting skill by 10. This does not have colossal gameplay implications, only providing an initial minor bonus.
Some people die once, and then there's you, Jimmy… the Undead Death Knight? How beautifully ironic. Wait, you steal people's blood in order to regenerate your life? Isn't that, like, against the rules?
Unfortunately we'll never find out, as Undead have no PvE-relevant racials whatsoever, particularly for tanks. You could choose to go Undead just for the sheer peculiarity of the concept, or because you think they look cool — but know that you'll be severely weakening your character in the process.
Alliance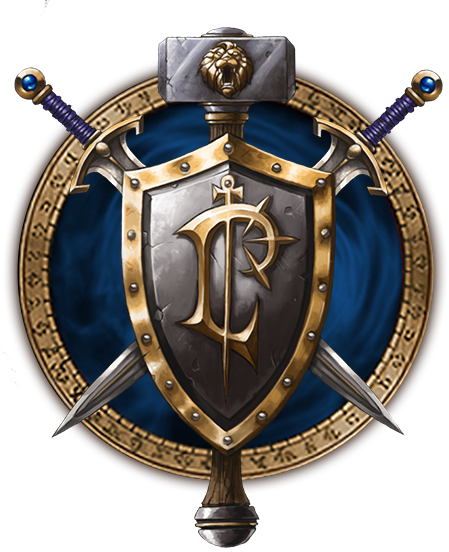 Human is the strongest option for Alliance Blood Death Knights, thanks to their Sword Specialization & Mace Specialization which increase their expertise by 3 when using swords or maces. Every Man for Himself is also an excellent racial effect, particularly in PvP. However, you will frequently find yourself using axes as a Blood DK, so in reality the difference won't be very big — you actually have a few options as an Alliance Blood DK.
About the Author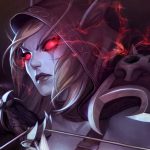 Nevermore
Hey there folks, I am Nevermore and have been deeply passionate about WoW for more than a decade. Whether we talk about the hidden mysteries of Azeroth or the otherworldly Outland, my journey brought me here to share the things that I have experienced with you all.