Author: Nevermore
Date: July 27, 2022
Updated: July 28, 2022
Expansion: WotLK Classic
Besides your gear and talents, there are 3 additional ways you as a player can increase your character's power: gems, enchants, and consumables, which make your character significantly more powerful when combined correctly.
Many guilds and raid groups may not invite you at all if you don't have the correct gems, enchants and consumables — but worry not, this guide will help you avoid that problem!
Gems
Enchants
Consumables
About the Author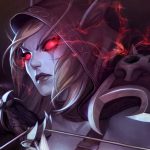 Nevermore
Hey there folks, I am Nevermore and have been deeply passionate about WoW for more than a decade. Whether we talk about the hidden mysteries of Azeroth or the otherworldly Outland, my journey brought me here to share the things that I have experienced with you all.