In Wrath of the Lich King, Rogues can only be played by Humans, Dwarves, Night Elves, and Gnomes for the Alliance, or by Orcs, Undead, Trolls, and Blood Elves for the Horde.
Unfortunately, unlike for casters, race matters a lot for a Rogue's DPS. Only 1-2 races per faction are considered viable.
Horde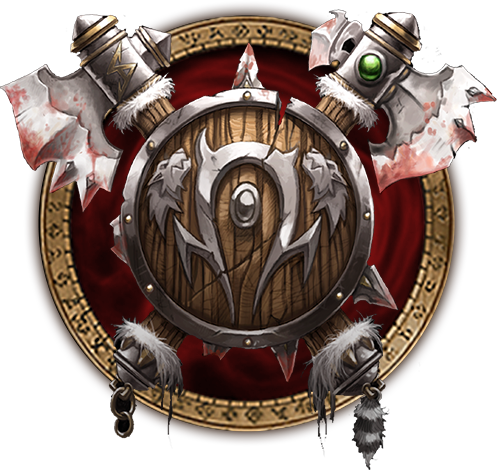 Orc is the strongest race for Horde Combat Rogues. This is largely due to Blood Fury, a powerful attack power boosting cooldown. Orcs also get Axe Specialization, which provides 5 expertise when using axes and fist weapons — with axes being some of the best weapons in WotLK.
Often considered the best race for Horde Combat Rogues in PvE, Orcs provide several powerful racial effects that make them extremely strong. While Orcs are not typically associated with being sneaky, it just so happens that arguably the most famous Rogue — Garona Halforcen — is an Orc!
Trolls are the 2nd strongest race for Horde Combat Rogues. Their racials are slightly situational, but don't you underestimate trolls, mon.
Blood Elves became a fan-favourite race after their introduction in OG TBC. Their racials are pretty underwhelming for Combat Rogues — being the 3rd strongest Horde race and significantly weaker than the top 2 options — but their looks are impeccable! Who doesn't want to look like Valeera!?
Arcane Torrent is an on-use spell on a 2 minute cooldown that silences all enemies within 8 yards for 2 seconds, while also restoring 15 of your Energy. The silence effect can be useful in dungeons and PvP, but most bosses are unfortunately immune to silence. The Energy restoration component is handy, though it isn't much.
Magic Resistance reduces the chance you will be hit by Magic spells by 2%. This essentially combines all of the various Resistance-type racials out there, making it surprisingly flexible. Still, its benefit is mostly neglectable in PvE, while being alright in PvP.
Arcane Affinity increases your initial and maximum Enchanting skill by 15. This doesn't have a gameplay impact besides minor convenience.
Undead Rogues are feared in PvP thanks to their incredibly powerful Fear-breaking racial, Will of the Forsaken. Unfortunately, that racial isn't as useful in PvE, nor are any of their other racial traits, making them indisputably the weakest race for a Horde Combat Rogue. They look super cool though!
Alliance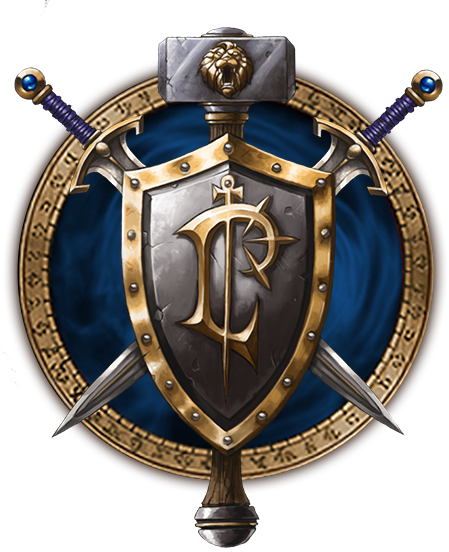 Human is undoubtedly the strongest option for Alliance Combat Rogues. They gain 3 expertise when using swords and maces thanks to Sword Specialization and Mace Specialization respectively. This is lower than the 5 expertise that other races get, but instead offers more versatility when it comes to picking weapons. Every Man for Himself also has some niche use in removing crowd-control effects.
Human is the strongest race for Alliance Combat Rogues, thanks to the versatility offered by having 2 different weapon specializations. Many will pick Human for its powerful racial effects, particularly for PvP, but don't sleep on how clean Human Rogues look!
Dwarf is arguably the 2nd strongest Alliance race for Combat Rogues. Nobody could fault you for not associating Dwarves with stealthing around, but they're actually a pretty cool option!
The crafty little buggers known as gnomes are seen as caster-focused race, having no real PvE-relevant racials for Rogues. As such, they're seen as one of the 2 "useless" races for Alliance Rogues. However, there's something funny about being a little guy sneaking around, picking people's pockets and stabbing them in the back!
You would think that Night Elves, the race most closely affiliated with agility, elegance and swiftness, would be the best race for Rogues. Unfortunately, Blizzard has a cruel sense of humor, as in reality they are one of the two "useless" races for Alliance Combat Rogues in PvE, offering no useful racials. Why Blizzard, why?!
About the Author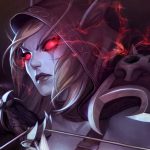 Nevermore
Hey there folks, I am Nevermore and have been deeply passionate about WoW for more than a decade. Whether we talk about the hidden mysteries of Azeroth or the otherworldly Outland, my journey brought me here to share the things that I have experienced with you all.