Author: Nevermore
Date: August 29, 2022
Updated: August 29, 2022
Expansion: WotLK Classic
Professions are a crucial part of your World of Warcraft character, with a potential to give you a large boost to your damage, healing, or survivability, while also allowing you to generate some gold.
This section will cover some of your best options for professions as an Unholy Death Knight.
Best Professions
Like with most other classes & specs in the game, Engineering will be your strongest profession. For the second profession slot, we recommend Jewelcrafting.
Useful Professions
The following professions are considered viable, but offer a lesser benefit compared to the best professions, so they're not recommended. If you're not focused on making your character 100% optimal, you can use any of these professions just fine.
Sub-Par Professions
The following professions do not offer any DPS-increasing benefits and are thus not considered viable for Unholy Death Knights in PvP.
About the Author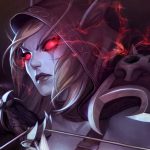 Nevermore
Hey there folks, I am Nevermore and have been deeply passionate about WoW for more than a decade. Whether we talk about the hidden mysteries of Azeroth or the otherworldly Outland, my journey brought me here to share the things that I have experienced with you all.