When it comes to the Frost Death Knight talent builds, we can consider that there is only one standard build that is subjectable to a large number of variations depending on your personal preference. The standard build that we will present you with, is optimized in order to favor increased damage over runic power generation, having in mind that is most suited for BiS scenarios.
Talent Builds
Notable Talents
Glyphs
Major Glyphs
These are some recommended combinations of glyphs, suited for specific types of PvE content:
Minor Glyphs
About the Author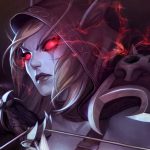 Nevermore
Hey there folks, I am Nevermore and have been deeply passionate about WoW for more than a decade. Whether we talk about the hidden mysteries of Azeroth or the otherworldly Outland, my journey brought me here to share the things that I have experienced with you all.