Author: Passion
Date: November 3, 2023
Updated: November 3, 2023
Expansion: WotLK Classic
With the announcement of Cataclysm Classic comes the Heroic Upgrade. This grants players a level 80 boost, available for use immediately in Wrath Classic. For more information on the Heroic Upgrade see our article here.
This boost will immediately take either a pre-existing or brand new character straight to level 80, complete with a full set of gear, bags, and a mount. Additionally, players will be taken along on a handful of tutorial quests showing how to train skills, how to spend talent points, and eventually taking you to Dalaran.
Unfortunately, the items received are item level 187. This puts players in an awkward position where they are unable to queue for anything other than Normal 5-man dungeons. Additionally, players are liable to kicked from groups almost immediately if seen wearing boost gear.
To use your boost, press the Boost Icon next to your character list. Select your character of choice, or use the "Create New Character" button to create a new one.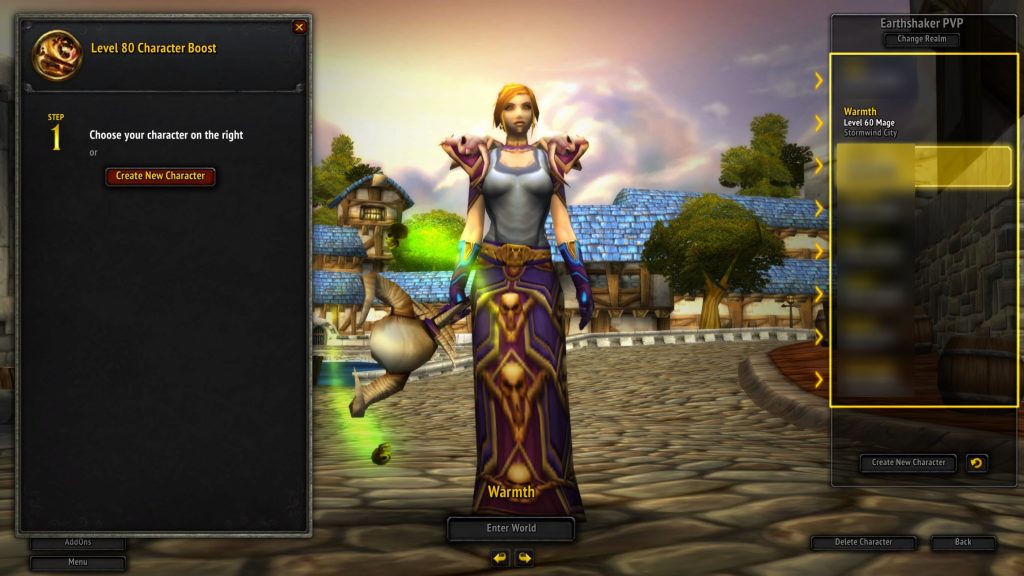 Once your character has been boosted, log in to begin your brief quest chain introducing you to a few basic mechanics and taking you to Dalaran.