Author: Furious
Date: December 20, 2020
Expansion: WoW Classic
In a recent survey sent by Blizzard they covered not only questions related to TBC Classic but also questions around player preferences toward fresh WoW Classic realms.
If World of Warcraft introduced a new WoW Classic "fresh start" realm where the game is as it was on Day 1 (e.g., all players start at Level 1, Molten Core and Onyxia are the only raids available, battlegrounds are not yet available, etc.) and content unlocks/progresses over time, how interested would you be in playing on that realm?

• Not at all interested
• Not very interested
• Neutral
• Somewhat interested
• Very interested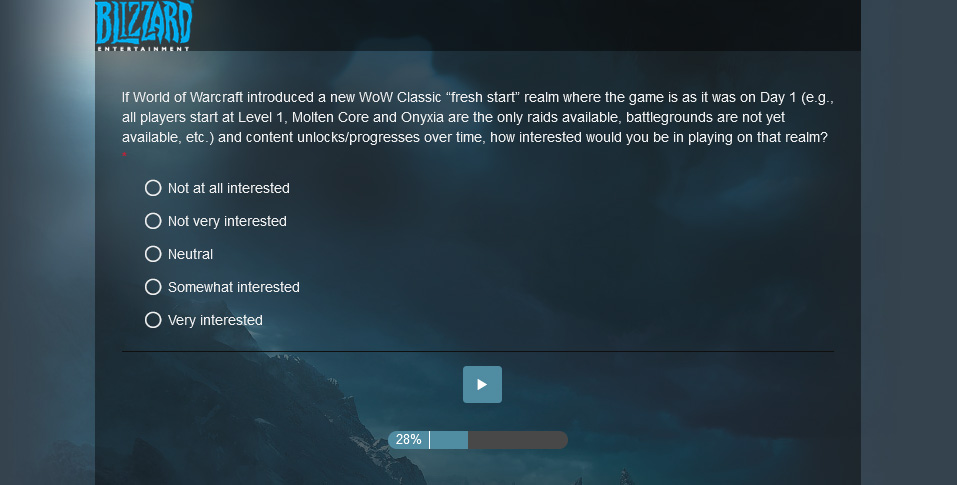 Where do you think you would spend more of your time? Select one.

• A new "fresh start" WoW Classic realm where all content is reset to Day 1
• The Burning Crusade Classic
• I'd play both equally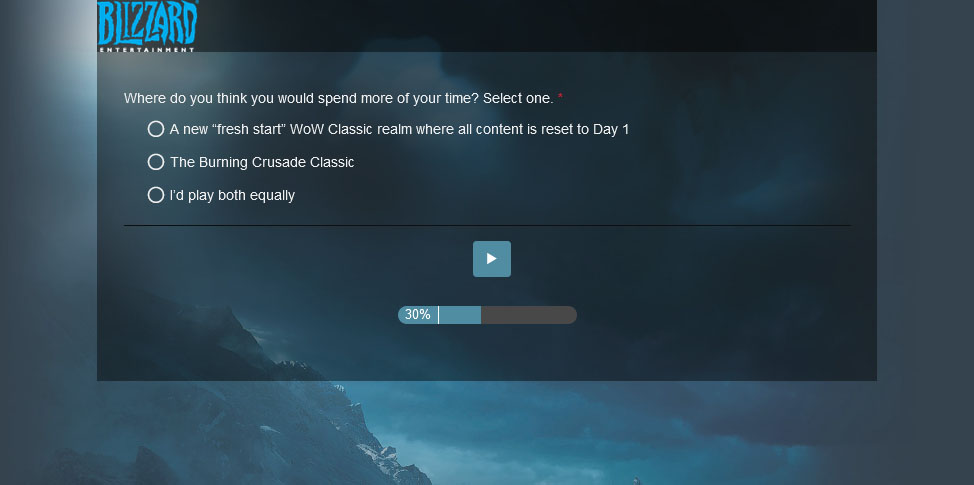 Thinking about your main WoW Classic Character, would the character you create on this new "fresh start" realm become your new main character or would you play this in addition to your main character?

• The character on the new "fresh start" WoW Classic realm would become my new main character
• I would play the character on the "fresh start" realm in addition to my main character (i.e., an alt)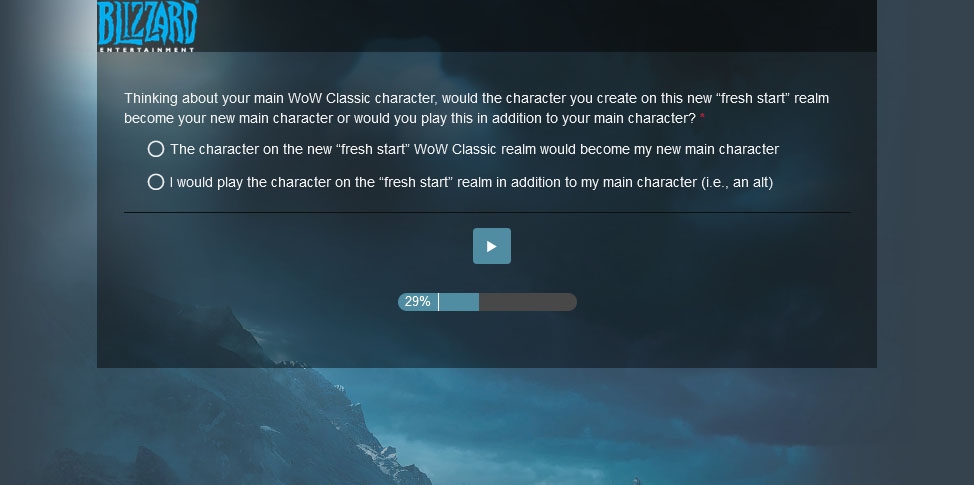 We have images thanks to the post from u/LetMeSpoilThisForU on the /r/ClassicWoW subreddit.