Author: OrinDac
Date: April 19, 2020
Updated: May 5, 2021
Expansion: WoW Classic
Winterspring is a high level zone in the northeast of Kalimdor to the north of Azshara and to the east of Felwood. As its name suggests, it is a land of constant winter, where snow covers everything no matter the season. Within its borders are a number of Night Elf settlements, as well as the goblin city of Everlook, controlled by the Steamwheedle Cartel.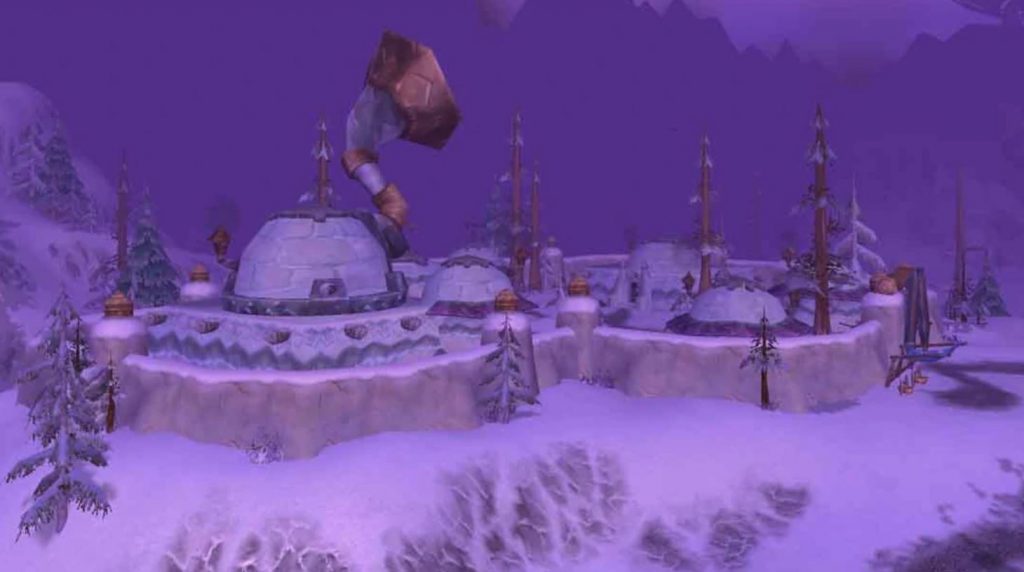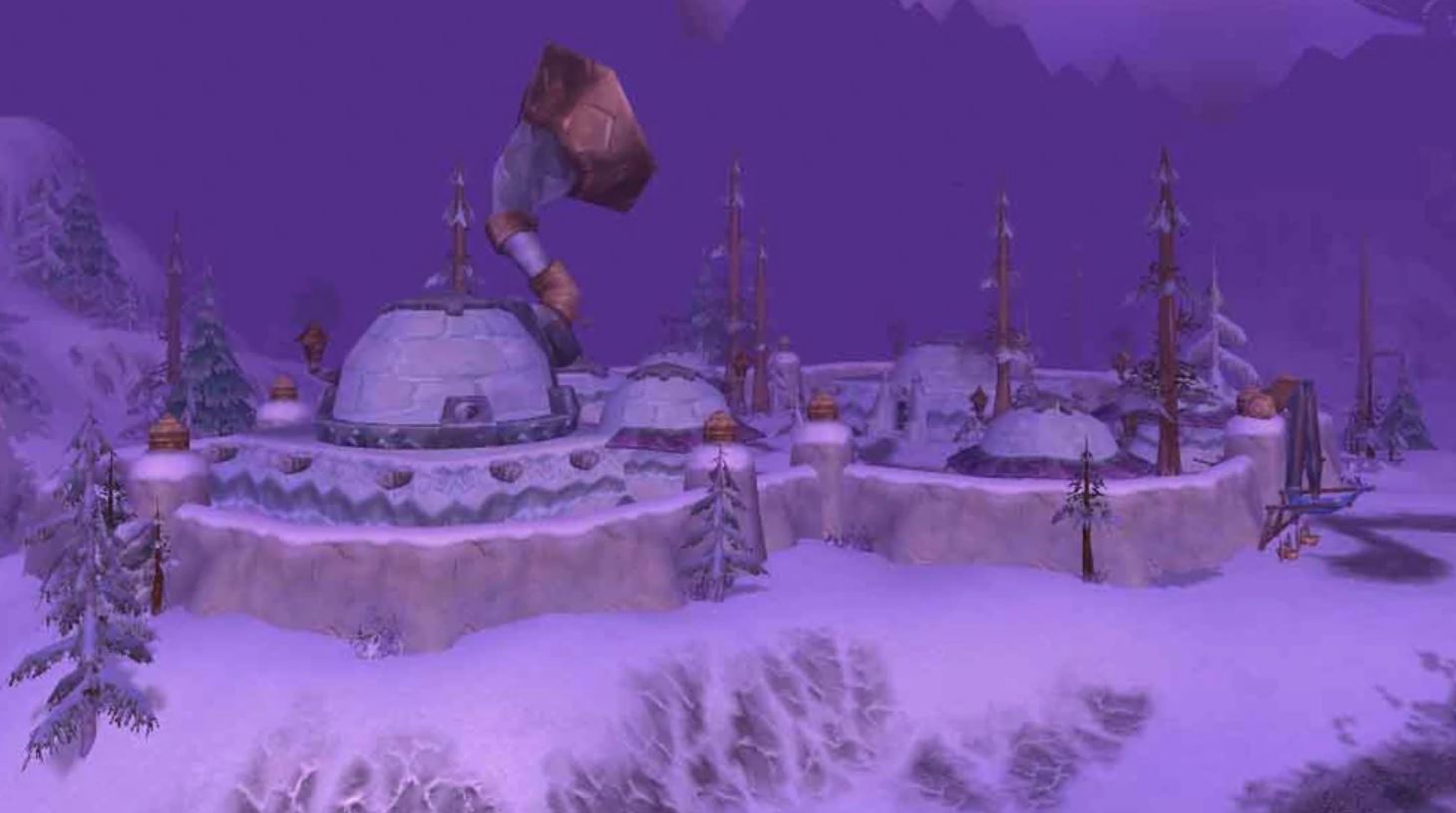 Winterspring is the ancestral home of the Blue Dragonflight, and many blue dragons can be found here. There are also many wild creatures in the zone, including yeti, wildkin, chimaeras and of course, furbolgs.
Many players will want to get to Winterspring at some point for one reason or another. Warlock's in particular must venture to Darkwhisper Gorge, in the southern part of the zone, to acquire which is heavily populated with demons.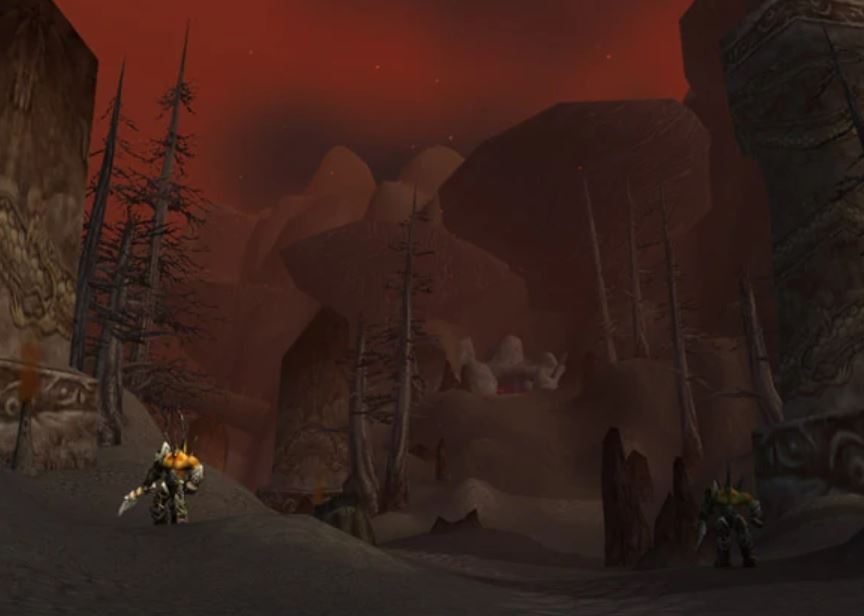 For all of these players, there is only one real way to get into Winterspring at all.
Timbermaw Hold
Just like Moonglade, access to Winterspring is guarded by the Timbermaw Tribe of Furbolgs and if you don't want to have to kill yourself to get there, you will either need to deal with them, or trick them. To deal with them, simply be of suitable level for Felwood and complete the Timbermaw Hold starting faction quests, or grind through Deadwood Furbolgs to get to at least Unfriendly with the Timbermaw, so they don't attack you on site. Now you can traverse the tunnel that leads to both Moonglade and Winterspring. Remember, the North tunnel leads to Moonglade and the East Southeast tunnel leads to Winterspring.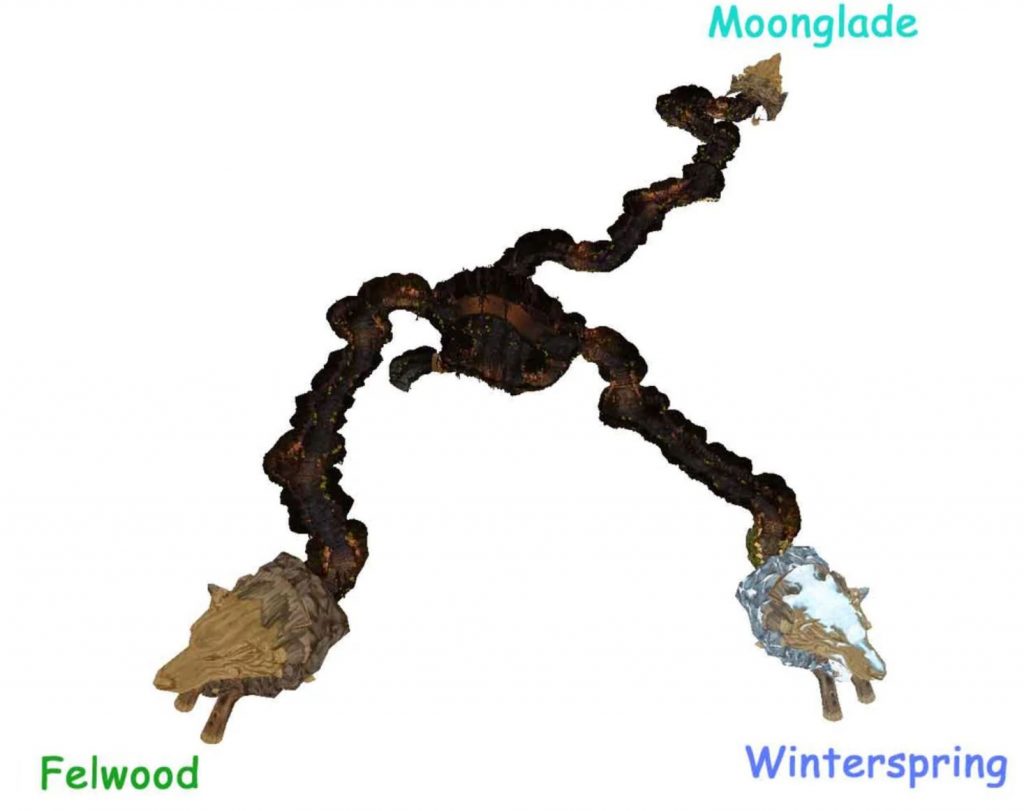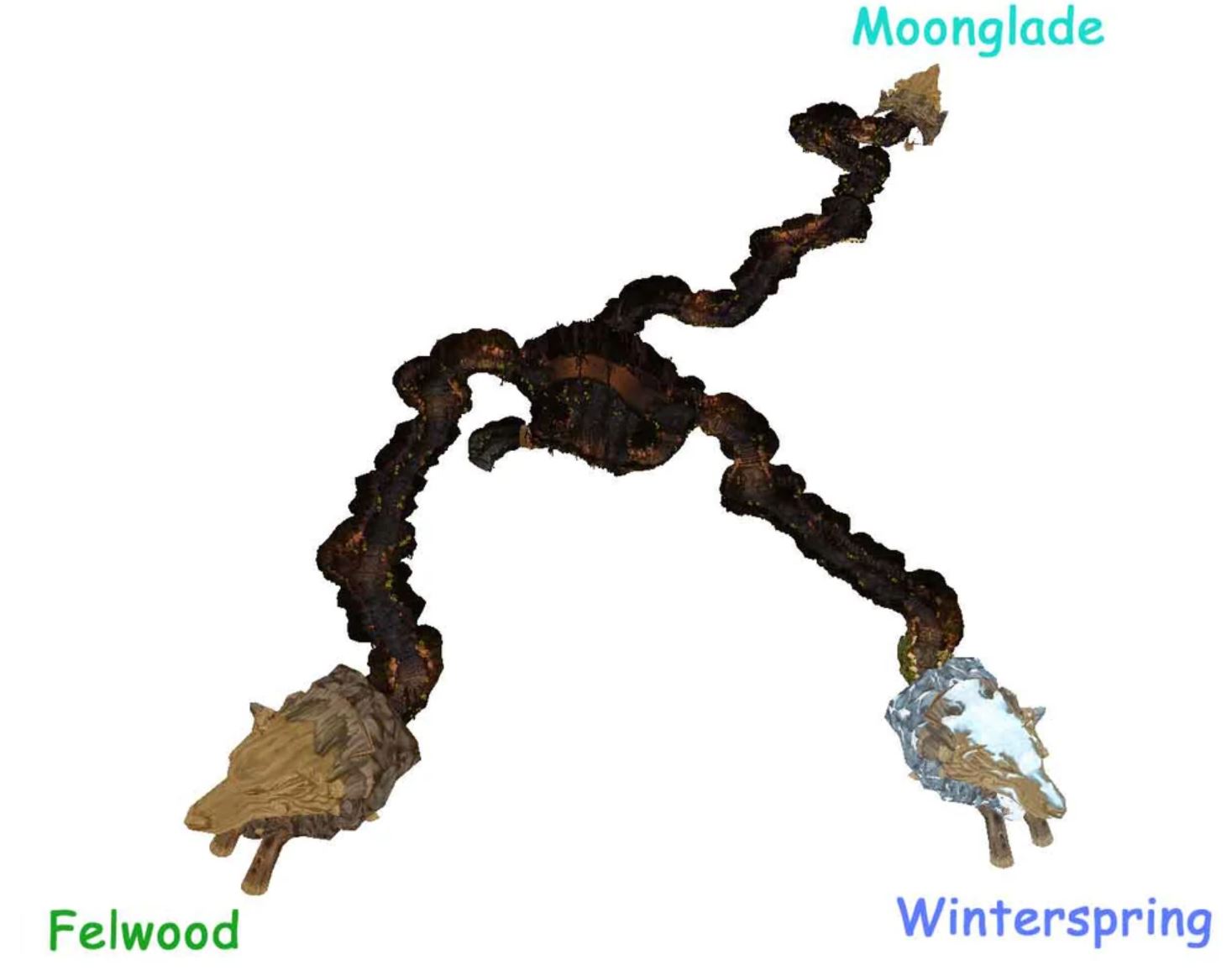 If you are a high level Rogue, or Mage, you can also simply sneak your way through Timbermaw Hold and trick your way past its guards. Rogues can use Stealth and Mages have Invisibility. There's also a potion that most high level Alchemists can make that will provide the Invisibility effect for other classes.
Unfortunately, or luckily depending on how you look at it, there isn't a super boring second option for getting to Winterspring. Unlike with Moonglade, you can't simply wait for some festival to have some special event portal to take you to Winterspring. You have to do it the hard way…or the dead way.
Well, that's how you get to Winterspring. Hopefully, this guide has been helpful to you, or at least enjoyable. Thanks for reading and have a wonderful day!