Author: Furious
Date: December 20, 2020
Expansion: TBC Classic
Back in March we posted about a survey from Blizzard asking about potential TBC Classic options, yesterday they followed up with another survey gathering more information from players.
We have some images thanks to the post from u/LetMeSpoilThisForU on the /r/ClassicWoW subreddit. The survey covers a range of items from TBC to potential fresh WoW Classic realms.
How interested are you in a "Classic" version of The Burning Crusade?

• Not at all interested
• Somewhat interested
• Moderately interested
• Very interested
• Extremely interested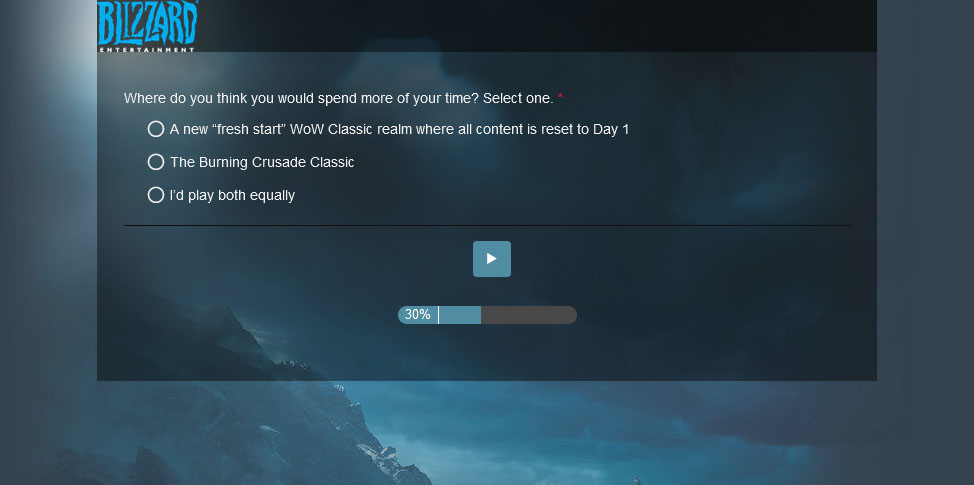 Where do you think you would spend more of your time? Select one.

• A new "fresh start" WoW Classic realm where all content is reset to Day 1
• The Burning Crusade Classic
• I'd play both equally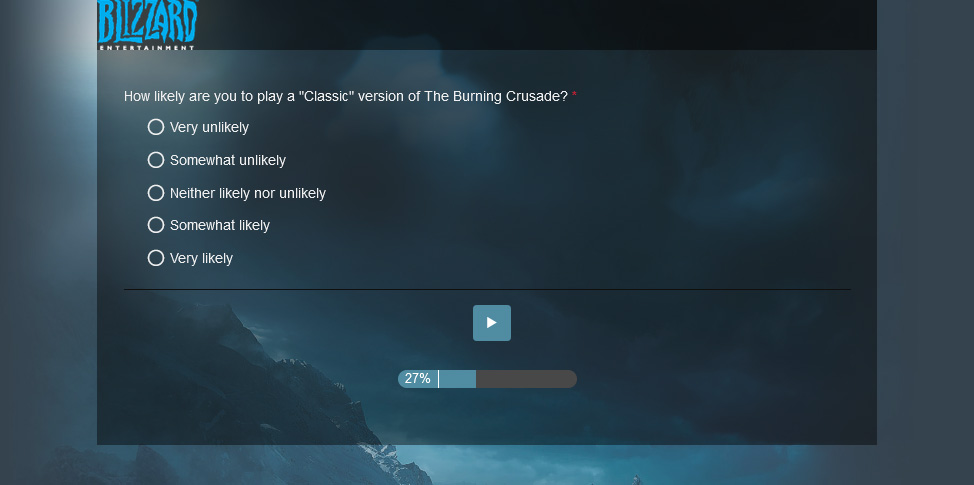 How likely are you to play a "Classic" version of The Burning Crusade?

• Very unlikely
• Somewhat unlikely
• Neither likely nor unlikely
• Somewhat likely
• Very likely