Heigan the unclean - Naxx bug spot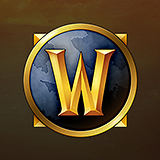 Aggrend-1483
Dec 9, 2020
Source

Aggrend-1483
Greetings!
We did issue a hotfix earlier in the week that should have resolved a well known "safe spot" on Heigan's dance floor.
If you have personally witnessed any successful usage of a safe spot during this current lockout (since Tuesday AM on 12/8), please feel free to email any screenshots or other specifics you have of this occurring to [email protected] and we'll take a look. We'd ask that you not post such information here however, as to not further publicize a potential new exploit while we are investigating.
Again, if you experienced a safe spot in Heigan's room prior to 12/8, the issue you experienced is likely resolved. If you have more recent examples of safespotting the Heigan dance, shoot us an email with details!
Thank you!