WoW Classic Hotfixes -- Updated December 4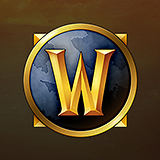 Linxy-11302
Dec 5, 2020
Source

Linxy-11302
Hotfixes
WoW Classic
December 4, 2020
Pets will now automatically attack hostile enemies and players when set to Aggressive stance.
Addressed an issue where Damaged Necrotic Shards do not take damage from defeating Shadows of Doom.
Entering Naxxramas now places you on the lower platform, while the teleport to Sapphiron's Lair is triggered on the upper platform, allowing you to zone in and explore the 4 wings.

Developers' note: The behavior of immediately teleporting players to Sapphiron's Lair upon re-entry to the raid following the defeat of the 4 wing-bosses, IS authentic, but we felt the inability to return and collect Frozen Runes that had been missed was punishing enough to warrant a change here. In keeping with the theme, however, there is still no escape from Frostwyrm Lair short of using your Hearthstone or teleporting. Naxxramas is, among other things, a prison, from which the damned find escape difficult.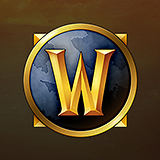 Linxy-11302
Dec 17, 2020
Source

Linxy-11302
Here are today's hotfixes for WoW Classic.
WoW Classic
December 16, 2020

Fixed an issue that caused the Cryptstalker 4-Set bonus effect to sometimes place the Hunter back in combat after using Feign Death.
Warlock's Plagueheart 4-Set bonus effect now properly affects Corruption damage.
Mage's Enigma 5-Set bonus effect now activates when Arcane Missiles are resisted.
Mage's Enigma 2-Set bonus effect now always functions while talented into Arcane Concentration.