Author: Taladril
Date: February 19, 2021
Updated: February 19, 2021
Expansion: TBC Classic
Today at the start of Blizzconline we have officially gotten the news that TBC will be rolled out. This announcement came as no surprise as Blizzard's press kit accidentally leaked images yesterday. However the news is none-the-less exciting to see. TBC's release date is still yet to be announced. Stay tuned!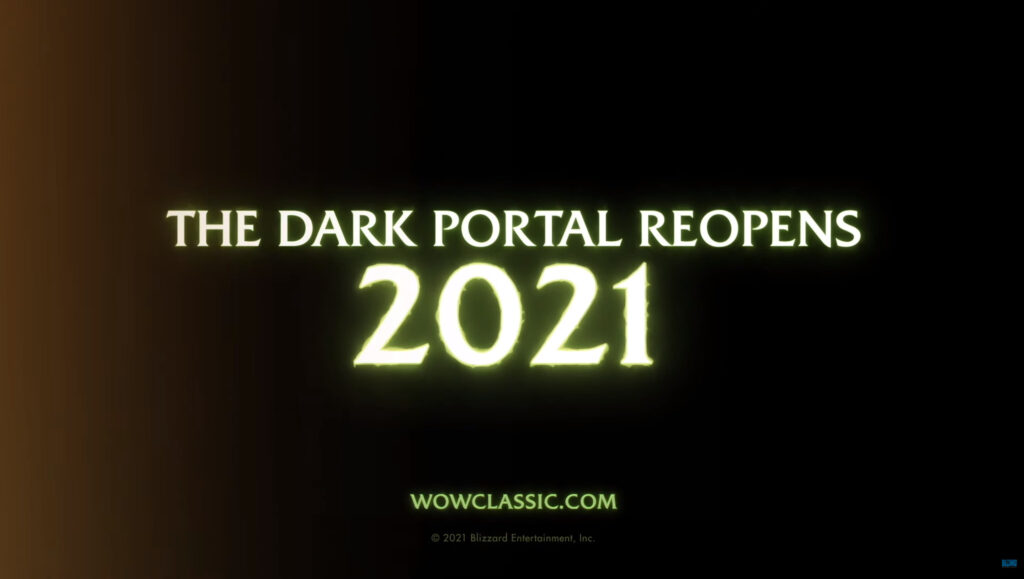 Details about TBC Release
All current realms will be pushed toward TBC
Each character is able to "choose" to move with their realm or remain in Classic and be relocated to new Classic Era servers
TBC subscription plan is the same as Classic – included as a blanket monthly sub for all WoW content
TBC will release with planned phases similar to Classic, allowing the playerbase to progress through the expansion in an appropriately paced experience
As we find out more about the details of TBC we will fill you in!