Author: Tavon
Date: May 13, 2022
Expansion: TBC Classic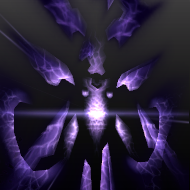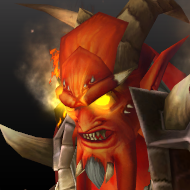 The risen Fel Dragon, Felmyst, is the third boss that players will encounter in the Sunwell Plateau raid, located in the Dead Scar, at the exact same place that players fought the previous boss, Brutallus. Formerly the Blue Dragon Madrigosa, Felmyst is risen from her corpse upon Brutallus' demise, as his blood seeps into the ground, corrupting and animating the dragon's dead body.
Compared to the other encounters in Sunwell Plateau, Felmyst is considered to be one of the easiest, alongside Kalecgos. That's not to say it's easy however — her encounter is highly dynamic, and will require quick reactions in order to avoid multiple mechanics that can kill players.
This guide will offer a detailed, step-by-step tutorial on how to quell Madrigosa's rage, putting an end to her corrupted Felmyst persona.
Role Summaries
In the Ground Phase of the encounter, the raid need to position in groups behind the boss so that Gas Nova can quickly be Mass Dispelled.
During the Ground Phase, all raid members need to be prepared to run away from whoever is targeted by Encapsulate, as they will begin dealing significant arcane AoE damage to all players within 20 yards.
During the Air Phase, all members of the raid need to group up and move together into the zones that are safe from Fog of Corruption.
All members of the raid will be taking consistent damage from Noxious Fumes and require a continuous stream of raid healing.
Pay attention to when Felmyst uses Corrosion against the tank, as they will take double damage for a 10 second period and require intense healing.
Felmyst's Encapsulate ability will target a random raid member, who will require immediate healing attention if they are to survive the mechanic.
For DPS, this fight simply requires that you pay attention to the positioning mechanics and maximize your DPS output.
Rogues and Paladins can use their Divine Shield and Cloak of Shadows to get out of Encapsulate.
For DPS, this fight simply requires that you pay attention to the positioning mechanics and maximize your DPS output.
Mages can use Ice Block to get out of Encapsulate.
The Main Tank for the encounter should be the only player in front of the boss and taking damage from Cleave.
Save defensive ability and trinket cooldowns for Corrosion.
Felmyst does not cause Crushing Blows.
A Protection Paladin Off-Tank can be especially helpful in rounding up the adds during the encounter, but not all guilds may choose to use two tanks for this fight.
Abilities
Felmyst's encounter consists of two phases, the ground phase and the air phase, each with different abilities. Felmyst will constantly alternate between those two phases. There is no threat reset between the phases, unlike many bosses with a ground / flying phase split.
Ground Phase
During her ground phase, Felmyst is fought normally, like any other boss. Each ground phase will last 60 seconds before Felmyst transitions to the flying phase. Each ground phase will typically have Felmyst cast Gas Nova and Corrosion twice each, and Encapsulate 1 to 2 times — not in that order.
Air Phase
After 60 seconds of her ground phase, Felmyst will do a ~5 second animation and then take off into the sky, signifying the start of the air phase, during which she won't use any of her ground phase abilities, using unique air phase abilities instead. The air phase will last 100 seconds, followed by a ~10 second landing animation, after which the fight goes back to ground phase, repeating from the start.
The air phase is similar to that of Nightbane in Karazhan, in that she cannot really be tanked at this point, she just flies around using her abilities. Ranged players can attack her when she's overhead, but nobody else can, so they should be mindful of their threat — there's no threat reset when she lands. Her abilities come in a fixed order: Demonic Vapor twice, followed by Fog of Corruption three times.
Raid Composition & Preparation
The Pull
Felmyst will fly around in the sky around Brutallus' corpse — there is no trash at all before her encounter.
When your raid is ready to pull, have your Hunters attack her after using Misdirection on the main tank, who waits in position for her to arrive, then turns her away from the raid as necessary. Everyone should already be in their designated position before Felmyst is pulled.
The Fight
Throughout this fight, you will go back and forth between roughly 60 second Ground Phases and 100 second Air Phases in which the mechanics are completely separate. During Ground Phase, Felmyst will need to be tanked facing away from the raid, while in Air Phase the boss does not require a tank and instead all raid members must stay safe from the areas effected by Fog of Corruption.
Ground Phase
The challenges of the Ground Phase portion of this encounter are positioning and healing focused. Your Main Tank should keep Felmyst facing away from the rest of the raid to avoid damage from Cleave, and the raid will form groups behind the boss. Luckily, Felmyst does not have a Tail Swipe ability like the majority of the other dragons in Azeroth so it is okay for a group of players to stand directly behind the boss.
Having the 24 raid members aside from the Main Tank split into three groups of roughly 8 (but no more than 10) makes it significantly easier for Priests to use Mass Dispel when the Gas Nova goes out. This is likely the first ability that Felmyst will use during the encounter, so it is advantageous to already be positioned in your easily Dispelled pods. The Main Tank will also be effected by Gas Nova, and the Holy Paladin already assigned to the Tank should quickly Cleanse them as they will not be in one of the Mass Dispel circles.
The mechanic that will likely happen second during the encounter is Encapsulate, which requires that all raid members quickly run at least 20 yards away from the raid member targeted by the ability who will begin dealing significant arcane AoE damage. If the encapsulated raid member is a Rogue, Paladin, or Mage, it would behoove them to use their Cloak of Shadows, Divine Shield, or Ice Block to negate the effects of this ability and save your healers' mana – some stress.
In the event that the targeted raid member can not get out of Encapsulate, any other movement increasing effects that are available to the raid should be used to get 20 yards away as fast as possible. This could include Swiftness Potion, Rocket Boots Xtreme (or Rocket Boots Xtreme Lite), Zanza Swiftness, Sprint, Dash – whatever you've got.
Although the boss's abilities are not on a strict timer, it is fairly likely that the raid will take one Gas Nova followed by an Encapsulate, followed by another Gas Nova, then moving on to Air Phase. In general, the positioning requirements are roughly to stack into three groups behind the boss until Gas Nova, then spread out to avoid damage from Encapsulate, regroup behind the boss for the second Gas Nova, and finally transition into Air Phase.
Air Phase
Felmyst's Air Phase will last for roughly 100 seconds, including two casts of Demonic Vapor and three casts of Fog of Corruption. These mechanics can be simply handled with good communication and positional coordination. Felmyst does not need to be tanked during Air Phase, and has
When the Fel Dragon casts Demonic Vapor, a green beam will project from the boss down onto the ground, dealing 4000 nature damage to a random member of the raid and following them for 10 seconds leaving a trail of poison on the ground. Any member of the raid who stands in the trail of poison will take 2000 nature damage per second.
Additionally, Demonic Vapor will summon a group of Unyielding Dead on cast and spawn a singular Unyielding Dead anytime a member of the raid steps into the poison trail. These adds should be kited and be the main focus for damage output during the air phase. The raid should coordinate where the tank is going to stand during this time so that the player targeted by Demonic Vapor has a clear path to them and will not leave the trail in an inconvenient part of the room, especially because the raid will be repositioning for Fog of Corruption after the second Demonic Vapor.
Felmyst's Fog of Corruption is a high consequence mechanic; any raid members who are caught in the Fog will suffer permanent Mind Control and gain an incredible 200% damage, 2000% healing, and 100% movement speed buff. The raid will have to turn against any members who are Corrupted and kill them, but obviously losing any raid member to this mechanic is a huge loss.
There are three sections of the room which Felmysts will coat with Fog of Corruption, one at a time. This leaves the remaining two-thirds of the room as safe zone. The best way to approach this positioning requirement is to all stack together in the middle of the room (or wherever is the most convenient for your group at the time) and look up to see which direction Felmyst is going to move. Before casting Fog of Corruption, the boss will either move forward, or forward and to one side of the room. As simple as it seems, just avoid being in the portion of the room that Felmyst moves towards when the Fog of Corruption is laid down.
After casting Fog of Corruption three times, Felmyst will return to Ground Phase. The Main Tank should still have threat on the boss as the threat table is not reset in air phase. Simply allow the Main Tank to position the boss facing the fire wall in the back of the room before DPS begin opening up and maximizing their output.
Once all of your raid members have mastered their understanding of the mechanics and requirements for these two phases of the encounter, the Fel Dragon will certainly fall before you. Rotate between the Ground and Air Phases until Felmyst is low enough on health, then use all damage increasing cooldowns in your final ground phase to avoid an unnecessary and cumbersome low-health air phase.