Author: Kurathis
Date: July 3, 2021
Updated: July 4, 2021
Expansion: TBC Classic
As a Priest interested in healing, there are two potential builds that revolve around the Holy tree – one build focuses on reaching Improved Divine Spirit in the Discipline Tree, which should only be used in early content, when damage is low. Of course, the biggest determining factor in whether to choose this build is whether or not you already have a Discipline Priest in your raid since two players having Improved Divine Spirit is a waste.
This will likely be your go-to talent build for most content:
About the Author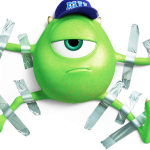 Kurathis
Long-time WoW enthusiast who can't say no to a good-old poutine.