Author: Pride
Date: July 19, 2022
Updated: July 20, 2022
Expansion: TBC Classic
The Firemaw EU server has had a rocky history of various issues, to say the least, which Blizzard was originally hesitant to address. After many months of complaints, they finally decided to lock the server, preventing players from creating characters on the server unless they already have a character there, and preventing transfers to the server completely.
It's been almost 2 months since the server was locked. A massive exodus of players, both Horde and Alliance, ensued, due to the outrageous queues that would frequently last between 2 to 3 hours during rush hour. As a result, the queues are now gone, yet the lock remained, which deeply frustrated players that wanted to transfer alts to the server, in anticipation of WotLK Classic.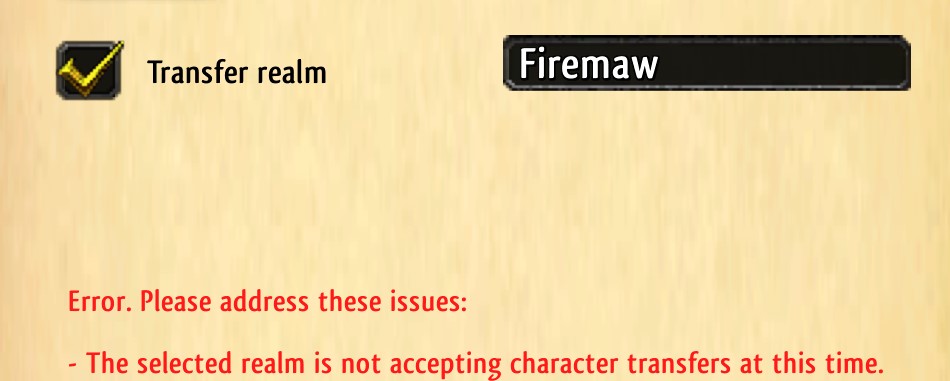 Thankfully, Blizzard listened, as Kaivax announced that the lock is gone… or is it? Players are reporting that they're still unable to create characters on the server, and at the time of writing this article, it's still impossible to transfer to Firemaw. This means it's likely that there was some miscommunication between the Classic devs, but Kaivax's post indicates that Blizzard intends for the server to be unlocked, so it's a matter of time until you can finally bring your alts over to Firemaw.
---
What are your thoughts on this topic? Are you glad that Firemaw is unlocked, will you be transfering your alts over or joining your friends who play there? Or would you rather that the server stays locked, to avoid having login queues again? Let us know in the comments below!
A few hours ago, we re-opened character creation on the Firemaw realm.