Author: Luxrah
Date: March 28, 2023
Updated: May 22, 2023
Expansion: World of Warcraft
Orgrimmar is the orc capital city and the main hub of the Horde. Located in Durotar on the continent of Kalimdor, it will be the jumping off point for most of your adventures if you're playing a Horde character. In a sense, all roads lead to Orgrimmar: there are dozens of ways to get to and from the city, making travel between zones, continents, and even worlds a lot easier once you know where to go.
For this guide, we will focus on the three main transit centers in Orgrimmar. We'll cover where to find them and where they go. These areas are:
The Orgrimmar Portal Room
The Orgrimmar zeppelins
The Cataclysm portals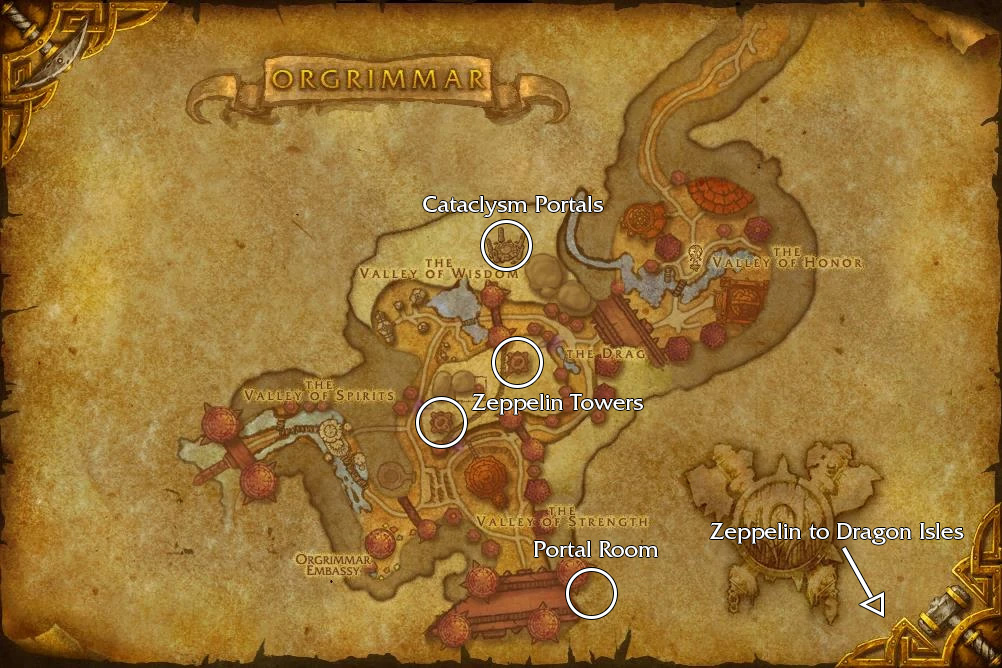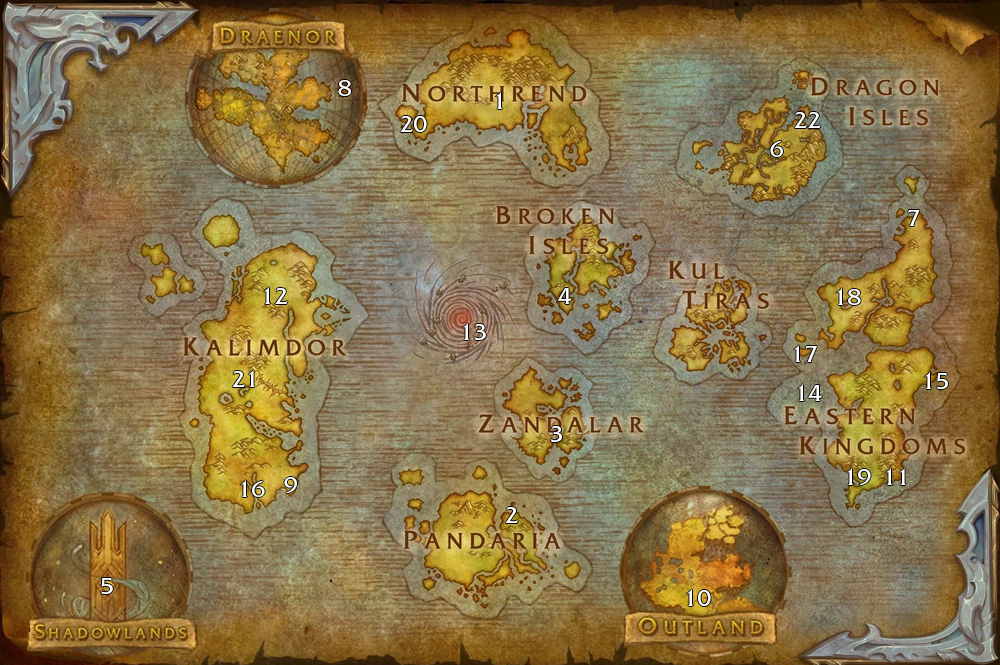 The Orgrimmar Portal Room
The Orgrimmar Portal Room is also called the Pathfinder's Den. It's located inside the main gate to the city.
To find it, pass through the main gate and look for a doorway on the left. Descend the stairs and you will see the main portal room. A stairway on the left leads down to a second room with three more portals.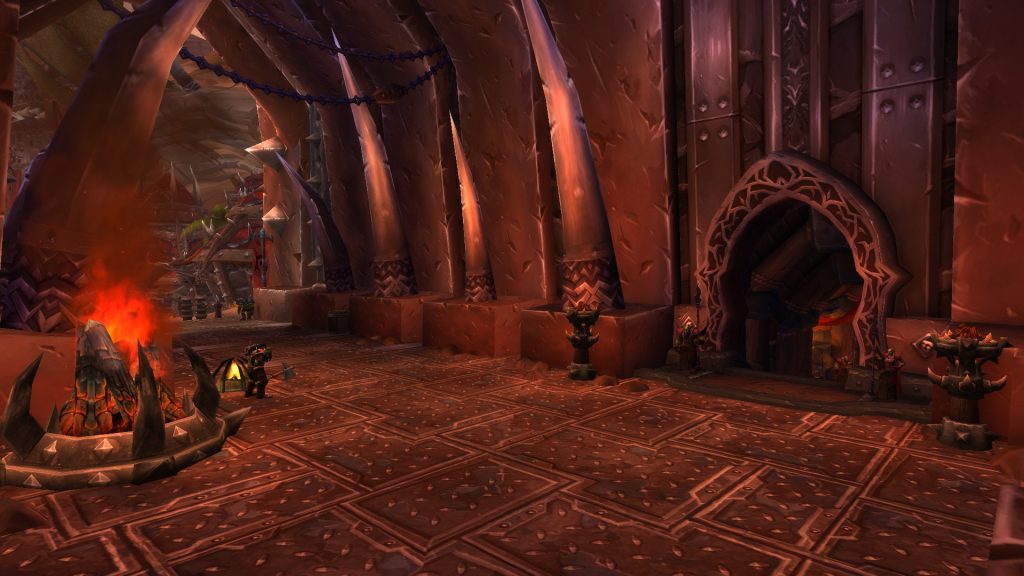 If none of the portals are active, you may need to complete the Battle for Azeroth introductory quests. Check out our BFA Intro Guide for a detailed walkthrough.
Some portals will not be available until you complete certain quests.
Cataclysm Portals in Orgrimmar
The Cataclysm portals are located in the Western Earthshrine, which is on the plateau north of the Valley of Wisdom. All of these portals require level 30 to use, as that is the minimum level for the zones they connect to.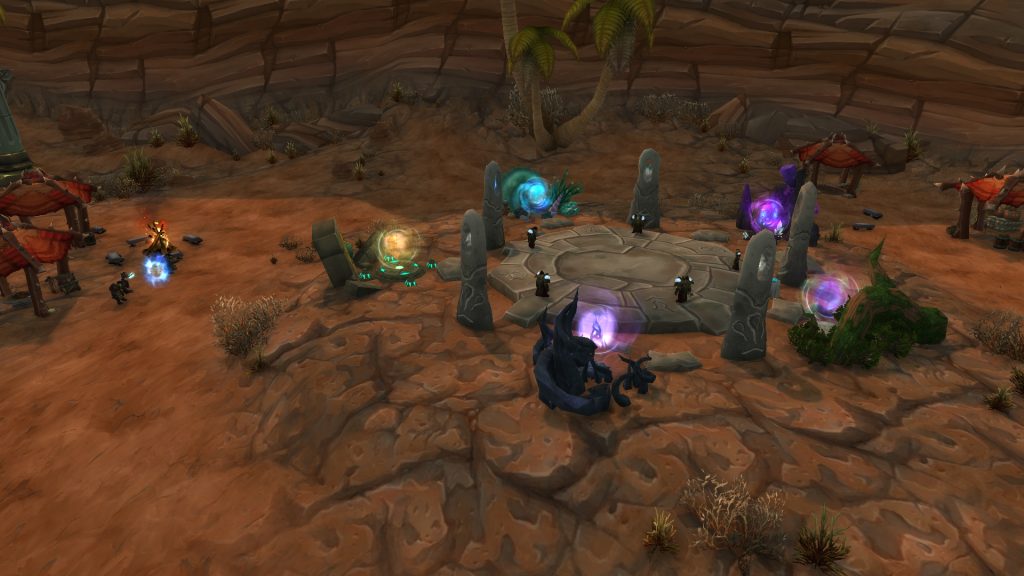 The Orgrimmar Zeppelins
A few different zeppelins dock in and around Orgrimmar on a regular schedule. You may also board boats and zeppelins in the area for one-time quest transportation.
The regular zeppelins dock at zeppelin towers on the high mesa at the center of the city. There is also one zeppelin that docks at a tower just south of the city.