Third-party addons are widely used in World of Warcraft to modify the interface and add functionality beyond what the default UI provides. While they are not required to play the game, addons can enhance a player's ability to recognize and react to various game mechanics. Many high-level guilds and groups require their members to have at least a few addons installed, such as a boss mod, damage meter, and aura tracker.
One thing to keep in mind when installing addons is that World of Warcraft is a live game which is receiving constant updates, and addons also need to be updated regularly to keep them current. For this reason, we recommend using an addon manager. While it is possible to download and update addons manually, an addon manager makes the process much simpler.
Where to Find Addons
There are several addon repositories that you can browse for addons. Some of them have their own addon managers, and some can be accessed by other addon managers.
We'll cover the addon managers for Curse, Wago, and Tukui in their own sections below. First, we'll look at manual installation of addons without using an app.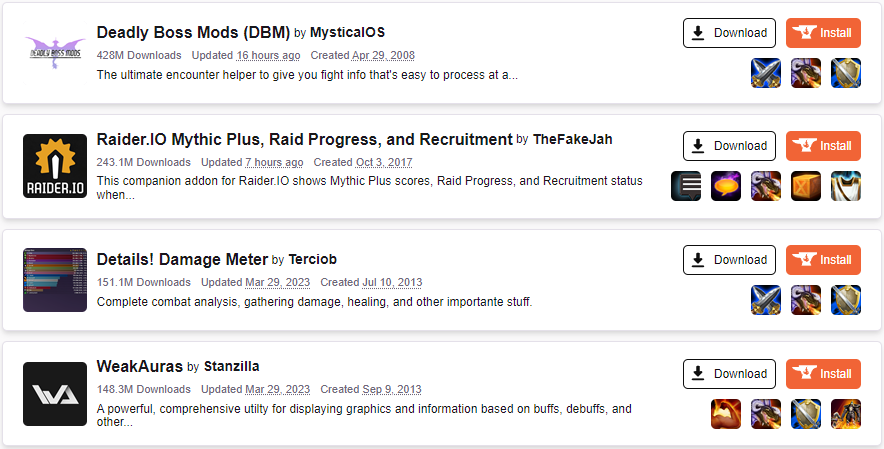 How to Install Addons Manually
Installing addons manually is a simple matter of downloading the files and placing them in the correct folder.
Download
Go to the page for the addon you want to install using your web browser and look for a download button. Be sure to download the correct version of the addon! You may see different versions for Classic WoW or other old expansions. Look for the current expansion and ideally the current patch number.
Install
Now navigate to your Downloads folder (or wherever you chose to download the file to your hard drive). Find the file you downloaded, which should be a .zip file. Right-click it and select Extract All. The addon folders should appear in your downloads folder.
Next you'll need to locate the folder where World of Warcraft is installed on your hard drive and find your Addons folder inside it. By default this should be C:\ProgramFiles(x86)\WorldofWarcraft\_retail_\Interface\Addons, but you may have installed it in a different location. When you find it, move or paste the folders you extracted in your downloads folder.
Enable
Now you can launch the game. In the character selection screen, look for the AddOns button in the bottom left corner. Click it ensure that the addons you want to use have their checkboxes ticked. You can also enable addons in the game by hitting Esc and clicking the AddOns button in the Game Menu.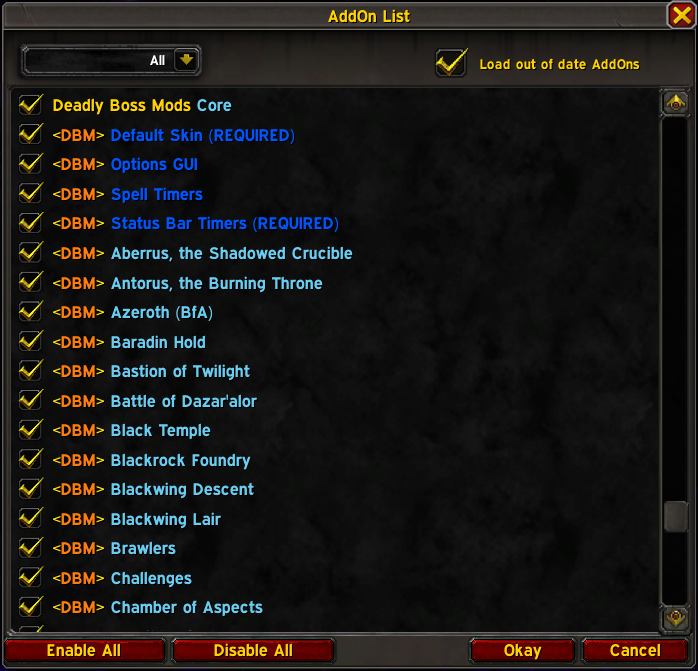 How to Use Addon Managers
Using an addon manager can make installing and updating your addons a lot easier. But which one should you use?
There have been some other niche addon managers, but these are the most widely used and well-supported. Which one you choose will depend upon what addons you plan to install and your own preferences. You may even want to use more than one: for example, WagoApp to manage your WeakAuras, Tukui Client for ElvUI, and CurseForge for everything else.