Dragonflight is the latest expansion for World of Warcraft, and most of its content is located on the Dragon Isles continent. To access the Dragon Isles, you will need to own the Dragonflight expansion, which is a separate purchase from the base game.
Getting to the Dragon Isles is a simple matter of hopping on a boat or zeppelin, but you will need to be level 58 to start the quests. We'll start this guide with the introductory questline. If you just want to find the quickest transportation to the Dragon Isles, you can skip to the last section, "Portals and Transports to the Dragon Isles."
For more Dragon Isles guides, check out How to Unlock World Quests in Dragonflight and How to Get to Zaralek Cavern, which will walk you through the main quest campaign for Dragonflight.
Starting the Dragonflight Story
You will need to be at least level 58 to start the Dragonflight quests. When you reach this level (or the first time you log into a character who is level 58 or above), you will automatically receive the first quest in the chain.
How to Get to Valdrakken
Getting to Valdrakken for the first time requires a good bit of running around. The easiest way to get there is to have a mage create a portal for you. You can also fly there as soon as you unlock dragon riding, or you can attempt to run there on foot – which requires running through four different high level zones and is not recommended.
If you want to unlock the portal between Valdrakken and your faction's capital city, you will need to continue through the main story quests on the Dragon Isles until they take you to the city. That means completing the main story quests in The Waking Shores, Ohn'ahran Plains, and The Azure Span until you get the first quest of the Thaldraszus campaign, To Valdrakken.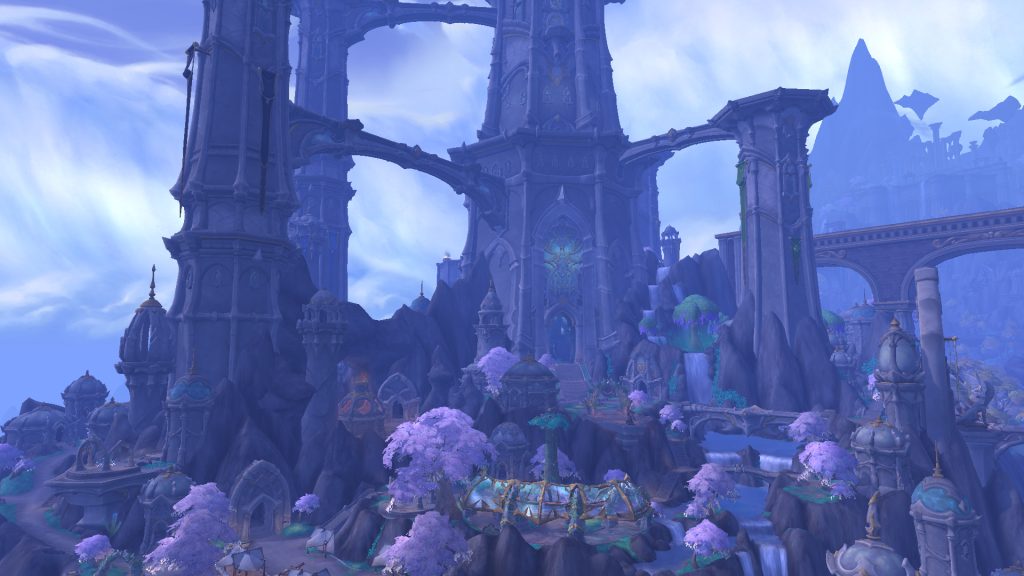 Portals and Transports to the Dragon Isles
There are a few different ways to get back and forth to the Dragon Isles.