Can you feel it? The capital cities are decked out with ribbons and seasonal vendors are peddling their sweet treats: Love is in the Air has arrived! But it's not all roses… the sneaky goblins of the Crown Chemical Co. are plotting to spread their plagued goods to the citizens of Azeroth, and it's up to you to stop them.
When: Feb. 6-20, 2023
Where: Capital cities of Azeroth
Rewards
Love Tokens can be used to purchase mounts you'll fall in love with (such as Swift Lovebird and X-45 Heartbreaker), battle pets, stylish cosmetic items, and plenty of romance-themed toys, including the Romantic Picnic Basket.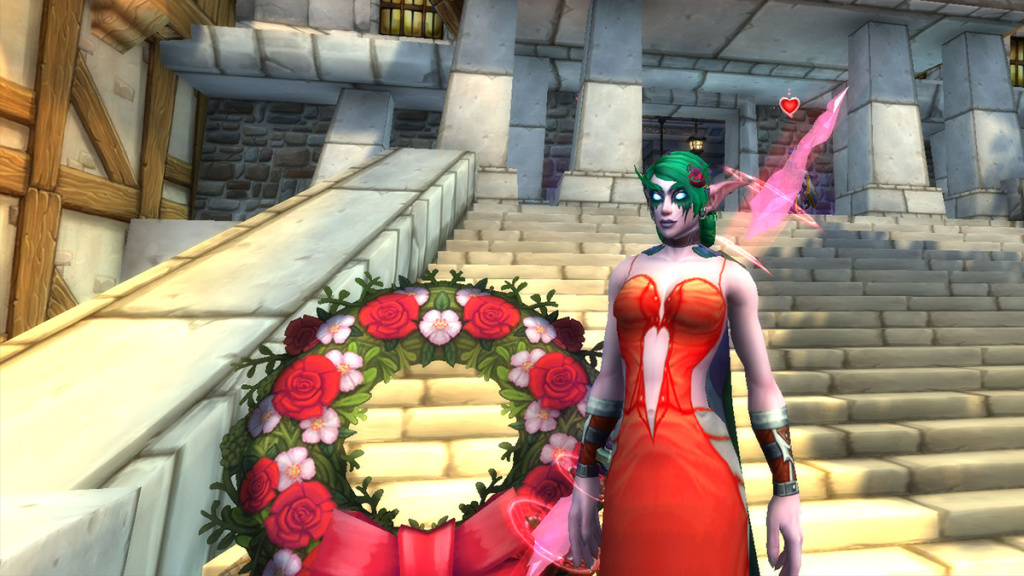 Apparel
If you dare, enter the holiday encounter in Shadowfang Keep and defeat Apothecary Hummel for a chance at two headpieces. As of 2022, these items were not transmoggable, though they can be equipped year-round:
Vile Fumigator's Mask equips players with a gas mask and canisters of overwhelming concentrated perfume.
Forever-Lovely Rose equips male characters with a flower clenched in their teeth, and female characters will wear the rose tucked behind their ears.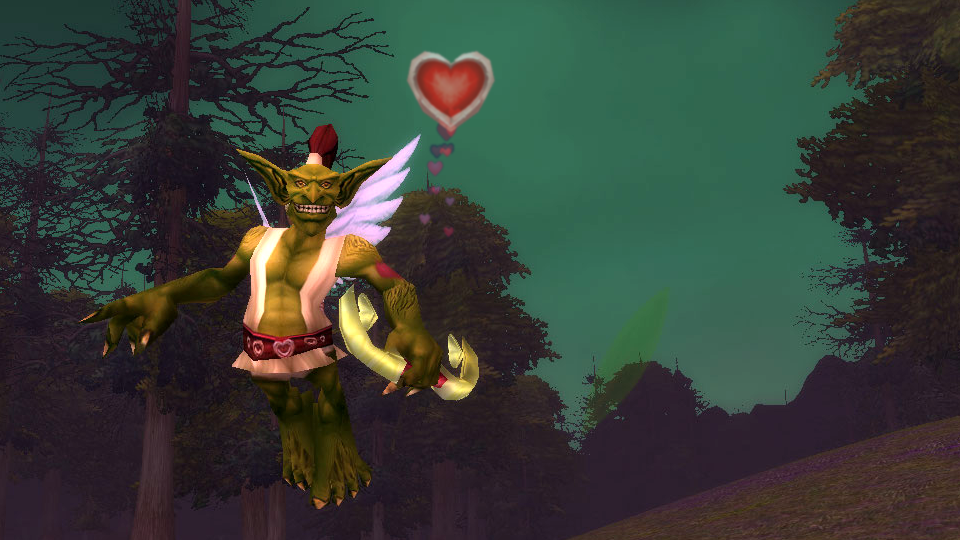 Pets and Mounts
Toys
From Lovely Merchants, players can purchase:
Heirloom Upgrades
Lovely Merchants also sell the following heirloom upgrades:
Activities
There is no shortage of sweet shenanigans to help players earn Lovely Charms and Love Tokens to collect all of the holiday goodies! The Steamwheedle Cartel suspects the goblins of the Crown Chemical Company are up to no good, and request your help to investigate.
In addition to the main quest line, players can enter Shadowfang Keep to defeat Apothecary Hummel for a chance at epic necklaces and rare goodies, plus complete a series of dailies that involve helping out the Crown Chemical Co., gifting Lovely Charm Bracelets to faction leaders, and defeating nefarious enemies.
Quests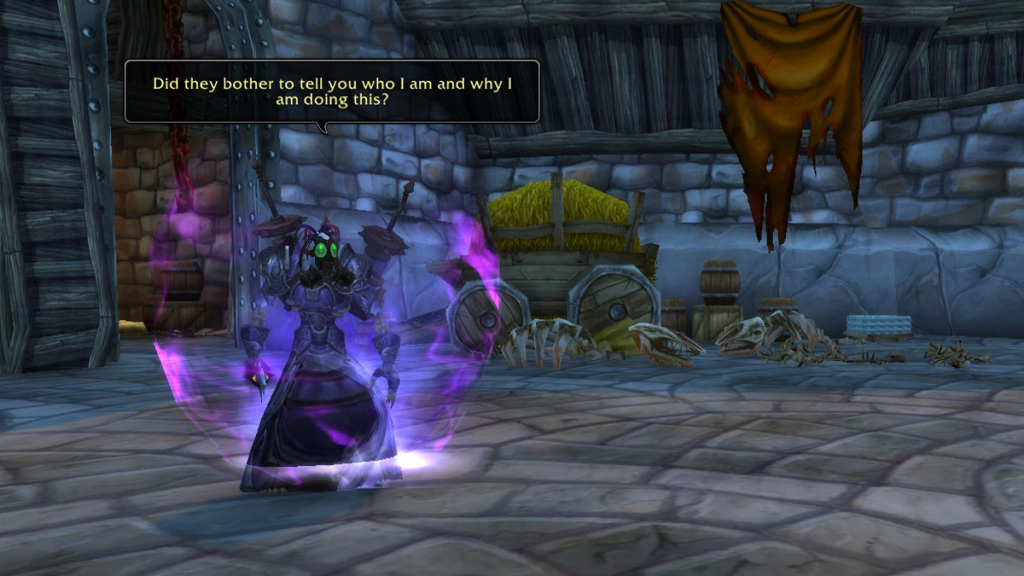 Holiday Dungeon/Boss
Gather your friends or use the dungeon finder to return to Shadowfang Keep and defeat the Crown Chemical Co.'s undead apothecaries before they unleash a new plague! Upon entering, players can grab a Perfume Neutralizer or Cologne Neutralizer to use in order to be immune to abilities used by Apothecary Hummel or Apothecary Baxter.
The fight is quite simple and goes fairly quick, especially with well-geared players. Defeating the trio will give you the chance to receive the following loot from Apothecary Hummel:
Achievements
There are 22 achievements to earn during Love is in the Air, including the event meta which awards the title <Name> the Love Fool.