Whether you want to build a garrison, knock out some achievements, or just quest your way through Draenor, you'll need to figure out how to access Draenor first. How you go about it depends on whether you have played through the Warlords of Draenor expansion before. If you have, you should be able to skip some of these steps.
If you've been to Draenor before, you may be able to get there via portal or Garrison Hearthstone. But to actually play through the Draenor story, or if you're a new or returning player who hasn't played the Draenor expansion at all, you will have to go through the introductory quests. We'll start there.
Starting the Warlords of Draenor Story
The first step in getting to Draenor is to start the Warlords of Draenor storyline. If you haven't reached level 50 on any character yet, you may need to complete the Battle for Azeroth introduction before these options become available. We have a separate guide for that here: BFA Intro Guide. Once you have completed the Battle for Azeroth introduction and earned the Welcome to Zandalar (Horde) / Come Sail Away (Alliance) achievement, you should be able to start the Draenor expansion. Your character must be at least level 10 to start these quests.
This introductory quest chain will take you through a quest or two in your capital city before sending you off to the Dark Portal. If you run into trouble with these quests, Blizzard has a helpful support article here with a few common issues and their solutions.
Assault on the Dark Portal
Now that you've started the Warlords of Draenor story, you'll head through the Dark Portal to Draenor. But before you can freely run around the world, you'll need to complete the Assault on the Dark Portal quest chain. This quest chain is slightly different for Alliance and Horde.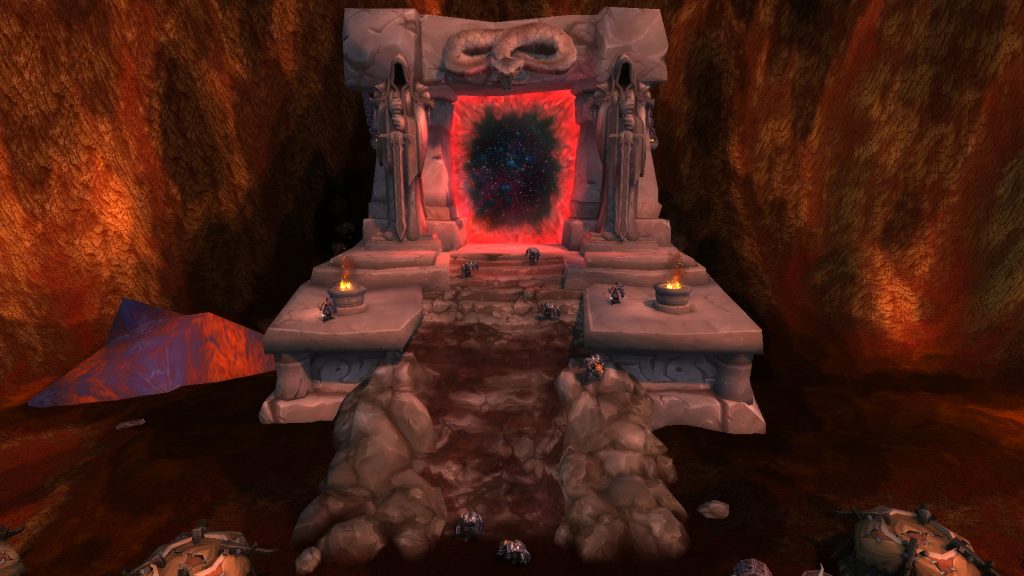 Getting a Garrison Hearthstone
You're out of the introductory zone and free to roam Draenor. You'll probably want to establish your garrison next, either to continue the Draenor quests or just to establish a base of operations on the world. Unlocking your garrison will also get you a Garrison Hearthstone, which gives you a quick way to get back to Draenor without having to set your regular Hearthstone there.
If you find yourself missing a Garrison Hearthstone, you will have to get back to your garrison by another method (see the Portals to Draenor section later on in this guide). Once you're there, talk to your Innkeeper, Deedree (Alliance) or Provisioner Rashma (Horde), to get your Garrison Hearthstone.
Portals to Draenor
There are portals to Draenor in a few different places, as well as items that can teleport. Portals are the easiest way to get to Ashran, which is the main city in Draenor.