If you were one of the lucky subscribers to the Blizzard's survey email lists, you already know why we were so excited to see the survey Blizzard just sent out regarding Warcraft 3: Reforged.
The questions asked in the survey this time are not mere "what has your experience been so far?", but instead involve your opinion on things like some of the features from Legacy Warcraft 3 still missing, graphics not being improved "enough", and features like the Custom Campaigns, the UI revamp, Clans, and Tournaments.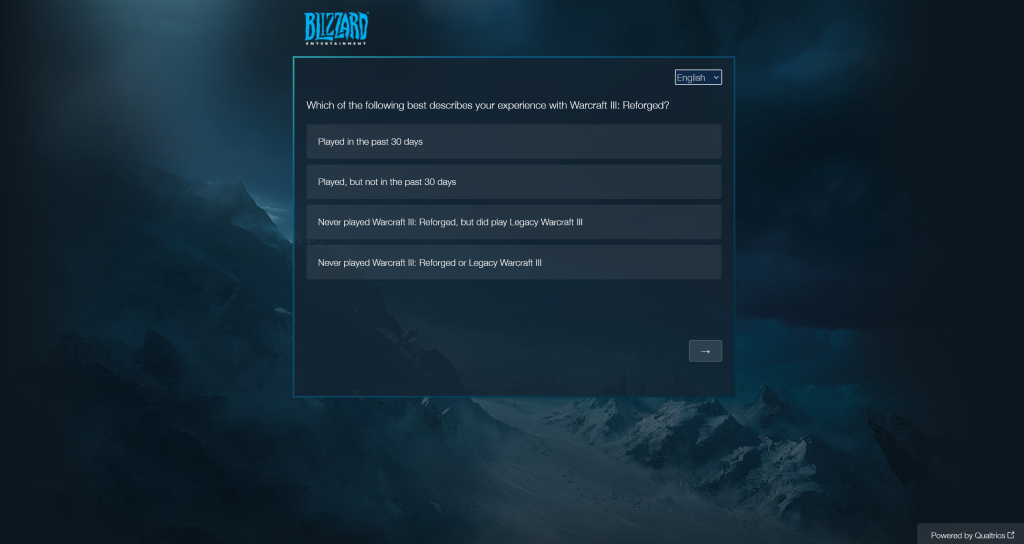 Yes, dear fans — we know! This does actually sound like something this time around and, while it may be too early to expect anything in particular, Blizzard gathering feedback specifically on these aspects of the game says something about their potential plans for it.
It's definitely not an unpopular wish from the community to see Warcraft 3 Reforged reflect some of the approach that made Diablo 2 Resurrected so successful: with the graphics and cinematics reflecting the original style, persistent attention paid to performance issues, and a careful preservation of so many of the beloved original features. Almost 3 years after its release, it has been unfortunate to see that the single-player custom maps, custom campaigns, clans, ranked ladder, and automated tournaments are still missing from what was supposed to be an improved version of the original game.
Perhaps year "3" is our lucky charm here: there is little doubt that the community is now eagerly awaiting to hear more about the fate of their beloved classic.
Here is the rest of the relevant survey questions, if you are curious: