The Burning Crusade Additional Release Information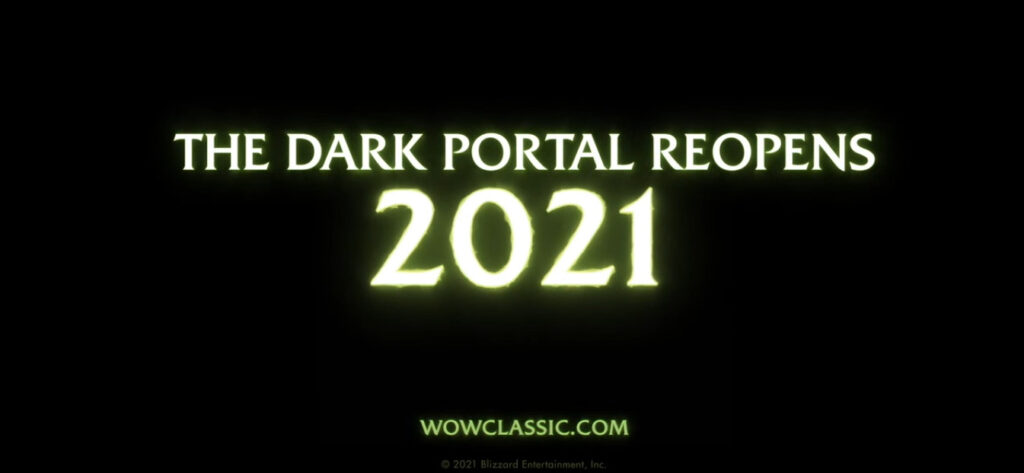 TBC is going to be released in 2021 with an indeterminate date. Beta will be coming out "soon" however it's also not announced yet.
On the World of Warcraft site we can see what is coming out for TBC with some FAQ already laid out. The dev team also delved into extra details in the WoW Deep Dive. Here are the highlights: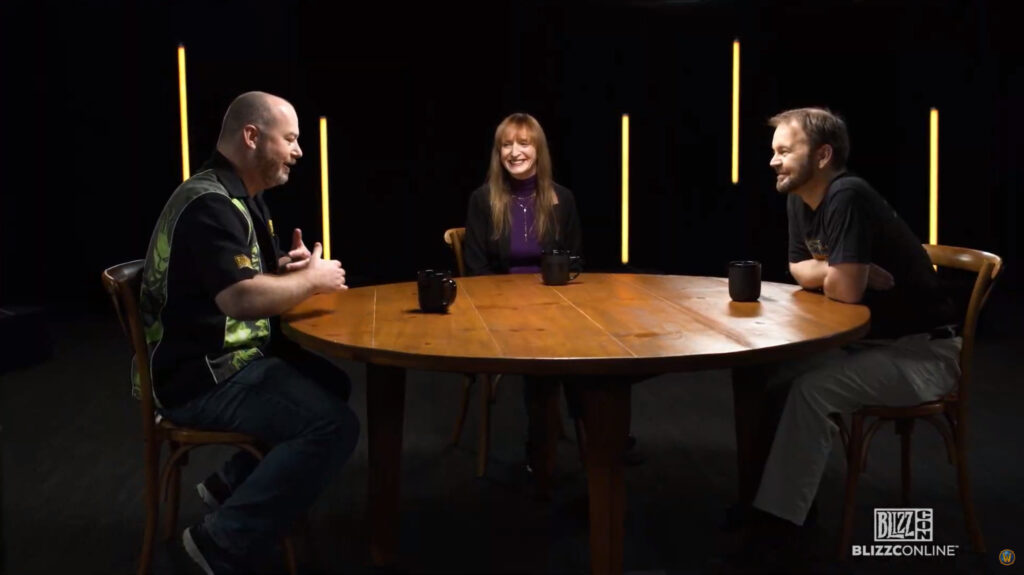 Highlights
All current realms will be pushed toward TBC.
Each character is able to "choose" to move with their realm or remain in Classic and be relocated to new Classic Era servers. There will be a purchasable option for each individual character that would allow a clone so that the character can be able to be played on the Classic Era as well as in TBC.
TBC subscription plan is the same as Classic – included as a blanket monthly sub for all WoW content.
TBC will release with planned phases similar to Classic, allowing the playerbase to progress through the expansion in an appropriately paced experience.
Blood Elves and Draenei will be unlocked before the game releases at pre patch, allowing players to level these characters before TBC is released.
There will be a character boost that will be unlocked close to the release of TBC. It will be a paid service that will boost a character up to level 58. This boost is not available for Classic Era servers or for the Blood Elf or Draenei races. Additionally there is only one boost allowed per account.
Spell batching is going to be removed.
End styles (post nerf) of bosses will not always be used. Devs will be adding bosses with more health or other pre nerf challenges to keep the competition higher for players.
Seal of Blood will be added to Alliance (and Seal of Vengeance to Horde). So all seals will be available to all paladins
Arena player teams allow for larger brackets to allow for players to be able to swap in and out more fluidly
Content phases
Phase 1: Karazhan, Magtheridon's Lair, Gruul's Lair
Phase 2: Serpentshrine Cavern and Tempest Keep
Phase 3: Black Temple and Hyjal
Phase 4: Zul'Aman
Phase 5: Sunwell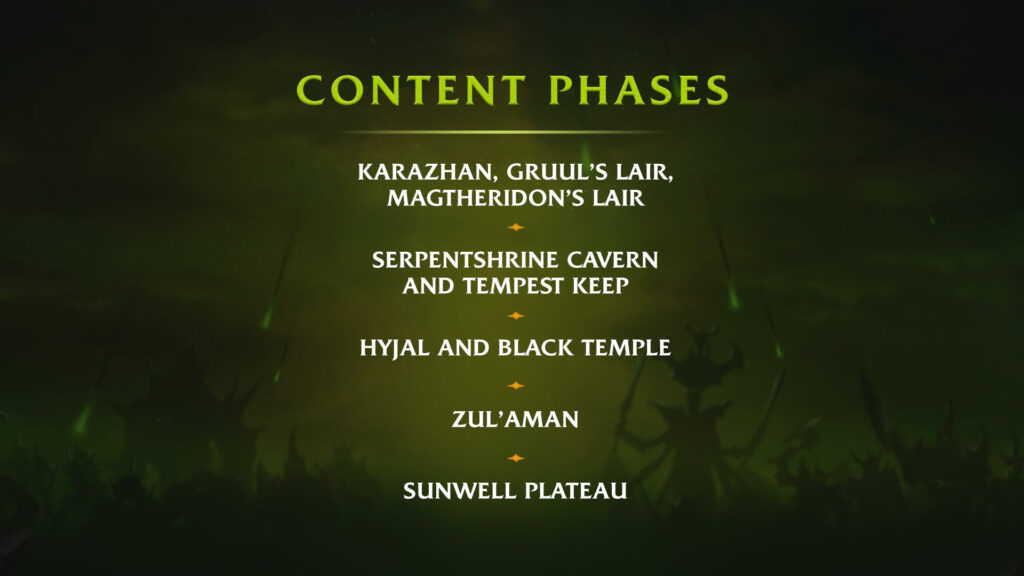 Topic starter
Posted : 19/02/2021 11:33 pm
I absolutely despise the paid boost. Keep that garbage to retail
Posted : 20/02/2021 12:31 am
It's been implemented from the retail mindset that everything prior to the latest expansion is worthless. Instead of fixing the boosting meta they just added their own, killing what was left of levelling.
Posted : 20/02/2021 12:39 am
*POST EDITED BY A MODERATOR*
-Yoink
Don't attack others on the forums please!
Posted : 20/02/2021 3:07 am
This is the mentality that created retail. People like this will never understand it.
Posted : 20/02/2021 7:36 am
boost is really stupid, if they could ban all bots then it would be ok, but now every single botter will have 1 free 58 lvl for 14€
Posted : 20/02/2021 9:13 am
It does in the way that botters can just get a new account starting from lvl 58 after they got banned to quicker reach full gold farming potential to then ruin the market. So yes, it does affect everyone else even if you dont use it.
Posted : 20/02/2021 10:44 am
Am I wrong? Private servers are handled better than this lmao
Posted : 20/02/2021 1:59 pm
That mentality already exists and isn't going away.
Posted : 20/02/2021 2:12 pm
Posted : 20/02/2021 5:09 pm
"1 free 58 lvl for 14€" Brilliant minds at work here
Posted : 20/02/2021 6:09 pm
Everyone please remember to keep all discussions CIVIL. Do not attack or berate anyone on this site.
Posted : 22/02/2021 1:10 am
when wil classic tbc release? or how to join the beta?
Posted : 11/03/2021 1:15 pm
Posted : 15/03/2021 3:16 am