Which dungeon is the worst? Why did you hate it so much?
With Classic coming out in only TWO months HYPEEE. I wanna know what's the dungeon you hated the most and why.
Mine is Gnoemereregan (I even hate the name, I can't never spell it right).
Just look at it. Who wanted to make us suffer so much?
The quests inside are such a mess (in my opinion) I mean, all good with the 001110100 and secret messages but I get lost so easily that I've never get enjoy it.

And remember, dismiss pet.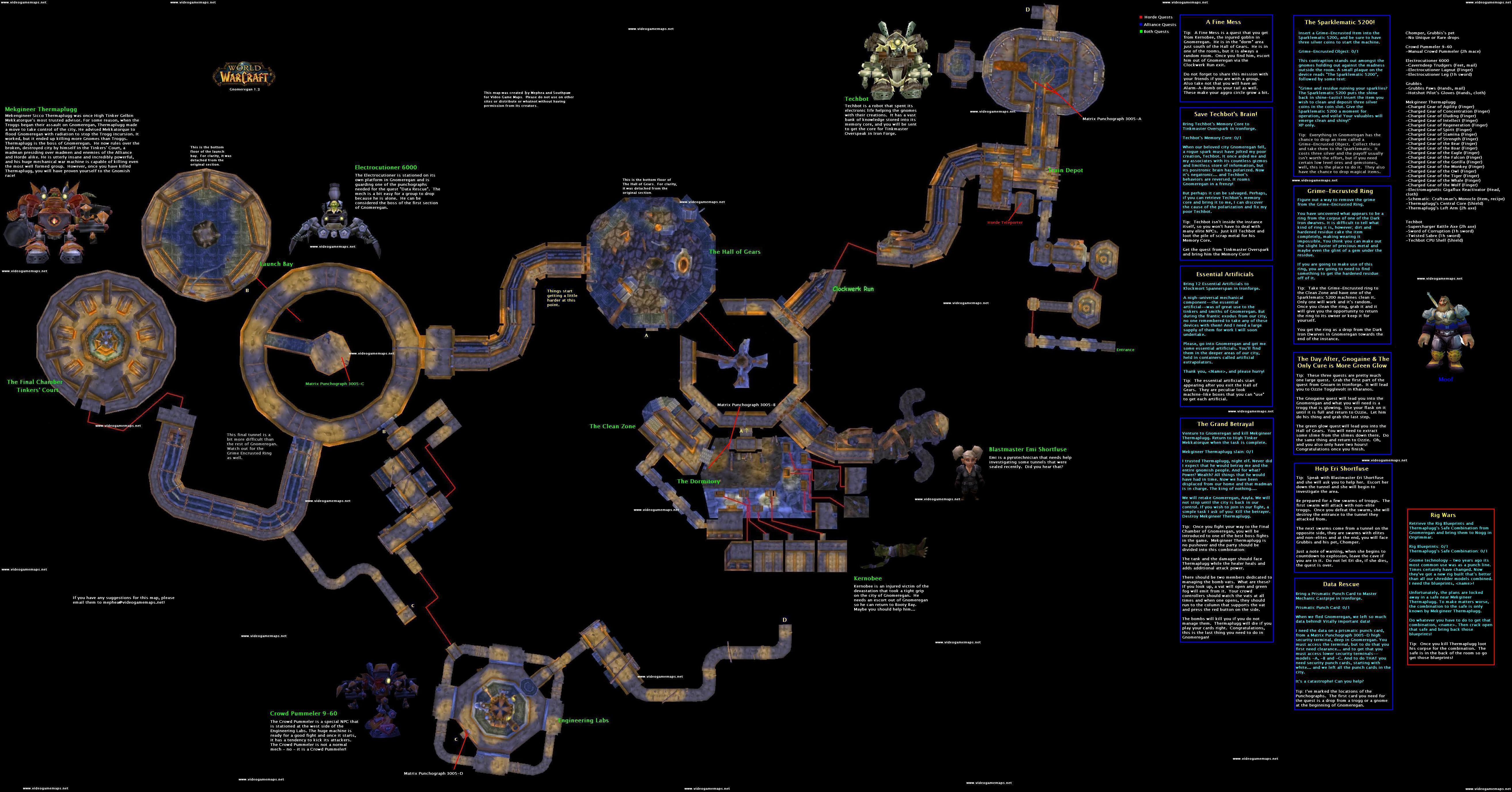 Topic starter
Posted : 26/06/2019 3:35 am
I appreciate Maraudon but a quest run can be pretty aids to co-ordinate.
Posted : 26/06/2019 3:55 am
For me also Gnoemereregan. Hate hate this dungeon...
Posted : 26/06/2019 4:03 am
Dire maul is the one I hate the most, even though it's kind of beautiful in the same way. Second is probably BRD/LBRS/UBRS
Posted : 26/06/2019 4:14 am
I don't hate any of them, my dislike goes out to Razorfen Kraul and Razorfen Downs, but this is due to my own disinterest in finding out the lore behind them.
Posted : 26/06/2019 4:33 am
Agreed, Gnomereagon is the worst
Posted : 26/06/2019 4:39 am
And to go to Gnomeregan as Horde we had to go to Booty Bay and use the teleport. Oh the joys of PvP realms...
Posted : 26/06/2019 5:50 am
I don't think there is a dungeon I do not like, there is probably some I will only do once and thats it.
If i had to pick one it would be the stockades...because its small and somewhat boring...dull i guess...even though i like the premise of being in jail lol
Posted : 26/06/2019 6:13 am
Gnomeregan. Easily. Eaaaasily.
I wish I had something more concise to say about it. Something educated and critical but it's just a fucking clusterfuck. I have no eloquent say to say it. It's a clusterfuck and no one ever leaves that dungeon happy.
It's like pancakes. Great at first but by the end you're fucking sick of them and you just want to walk away and take a nap.
(yes I'm stealing that joke)
Posted : 26/06/2019 7:50 am
You are right, it is 100% Gnomeregan. Never had the problems clearing Wailing Caverns or Maraudon that I did with Gnomeregan, a lot of my groups would give up because no one could navigate the place.
Posted : 26/06/2019 7:55 am
I've always thought RFC was dull and uninspiring.
I've never done Gnomeregan, but since I'm rolling Alliance this time I will get a chance to experience this alleged dumpster fire.
Posted : 26/06/2019 8:30 am
RFK/RFD always felt pretty bland and unexciting for me. Never did Gnomeregan but I hate gnomes so I might really enjoy murdering them all or hate it because of the mess y'all have all described.
Posted : 26/06/2019 8:41 am
I appreciate Maraudon but a quest run can be pretty aids to co-ordinate.
I've learned that Princess only drops https://classic.wowhead.com/item=17713/blackstone-ring if I say "Oh my god she's so fucking hot!" in party chat after we've cleared the trash leading up to her.
Fuck Mauradon, and fuck the Princess.
Posted : 26/06/2019 9:00 am
Sunken Temple has a nice atmosphere for the first time running through it but I don't like running it anymore than once, It gets boring very quickly, especially when the group says "can we clear all pls".
Posted : 26/06/2019 9:41 am
Gnomer for sure and unfortunately I am limited to a casual slow crawl through the game this time due to internet limitations. Chances are great I'll be lucky if I can even group quest,so most likely any dungeon is out for me this time around. I'm just glad I can at least play the game again.
Posted : 26/06/2019 10:35 am