Author: Jim Franklin
Date: September 8, 2016
Updated: January 4, 2021
Expansion: World of Warcraft
So, if you've been fortunate enough to grab enough play on World of Warcraft's latest expansion Legion and climb to the not-so-steady heights of level 110 then you'll be chomping at the bit for information in regards to the first update, Patch 7.1 Return to Karazhan. The patch is due to hit PTR within a week or so, this is what we've learned.
As the name of the patch suggests we will be returning to Karazahn. The introductory raid from The Burning Crusade is back after a complete make over as a five man 'Mega'-dungeon. A mega dungeon is a 5 man dungeon with the difficulty of a raid, and with equivalent loot. Karazahn is still a 9 boss dungeon. However they've changed the layout and there's a whole legion of new bosses to contend with. In a similar vein to the original Karazahn, there will be an attunement quest-line to get into Karazahn. We're not expecting the attunement quest-line to be long and complex. Don't worry if you're fans of the original Karazahn, it will still be accessible, presumably in the normal way.
Although Karazahn looks rather tasty, it's not the only thing that Patch 7.1 brings along for the ride
Trial of Valor is a new raid that sits squarely to bridge the gap between the Emerald Nightmare and Nighthold raids. Trial of Valor is a three boss raid, where you will face off against a much harder to please Odyn, Helva the Lord of the Underworld, and her three-headed guard dog Guarm.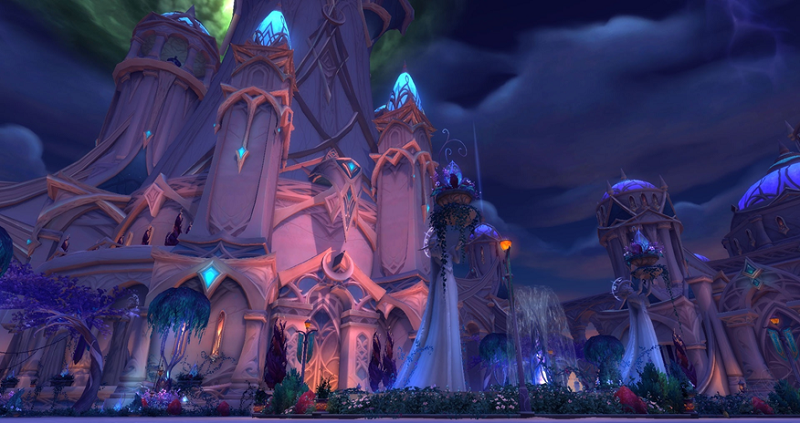 Suramar will get an extension to its storyline with a whole load of world quests, so start working on your Nightborne rep. You might need it.
This is just what we know about so far. It's safe to assume that this patch will also be crammed with lots of class balance changes and tweaks. After all, it's a Patch x.1.
I'll have to knock of that last level and grind my iLevel to be able to enjoy all this stuff, but I suspect I have until after Blizzcon at least before Patch 7.1 is released.
What excites you most about Patch 7.1 Return to Karazahn? Let me know in the comments below.