Patchwerk is casting hateful strike every 1.6 instead of 1.2 seconds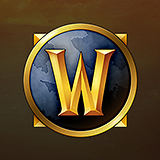 Aggrend-1483
Nov 20, 2020
Source

Aggrend-1483
Thanks for all of the helpful information in this thread! We did identify an issue that caused Patchwerk to cast his Hateful Strike ability slightly less often than was correct and that should be resolved with Naxxramas launch in patch 1.13.6.
We also investigated reports of Patchwerk casting double Hateful Strikes on the same target in the same second and we put in a fix that should make this ability behave in a way that is more consistent with the original fight.
Lastly, we re-added the Slime Bolt ability to Patchwerk that was originally added in patch 1.12.1 to prevent a few exploits that were used to trivialize Patchwerk in 2006.
Thanks everyone!