Patch 1.15.0 Known Issues List - Updated 11/14/2023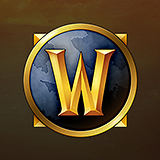 Aggrend-1483
Nov 14, 2023
Source

Aggrend-1483
Greetings,
We've identified a number of issues present in today's 1.15.0 patch and wanted to share them with you for awareness. While we hope to have these issues addressed soon, due to the nature of some issues we are not be able to promise when a fix for a particular issue may arrive.
Thank you!
Known Issues:
You may encounter a client crash when changing your shadow quality from Low to any other Setting in the Options Menu.

Developer's Note: We hope to have a fix for this out within the next 24 hours.

You may receive an interface error when leaving a dungeon group while still within the dungeon.

Developer's Note: We hope to have a fix for this out within the 24 hours.

Numerous spells are using an incorrect spell visual in Classic Era and Hardcore.

Developer's Note: As part of the process to import spell visual assets for Season of Discovery some spells incorrectly had their animations overwritten with the Wrath of the Lich King version of the spell visual. We hope to put out a fix to correct this within the next several weeks.

There are additional erroneous textures present on the player's torso and thighs when wearing the Warrior Tier 3 Dreadnaught belt. This is particularly noticeable when wearing tabards.
The Ancient Qiraji Ripper has the incorrect item icon.