Author: Furious
Date: February 8, 2021
Updated: February 18, 2021
Expansion: WoW Classic
It's almost time to go get some Love Tokens with the Love is in the Air event in World of Warcraft Classic.
Blizzard has just announced that the dates for this holiday even will be from Feb 11-16.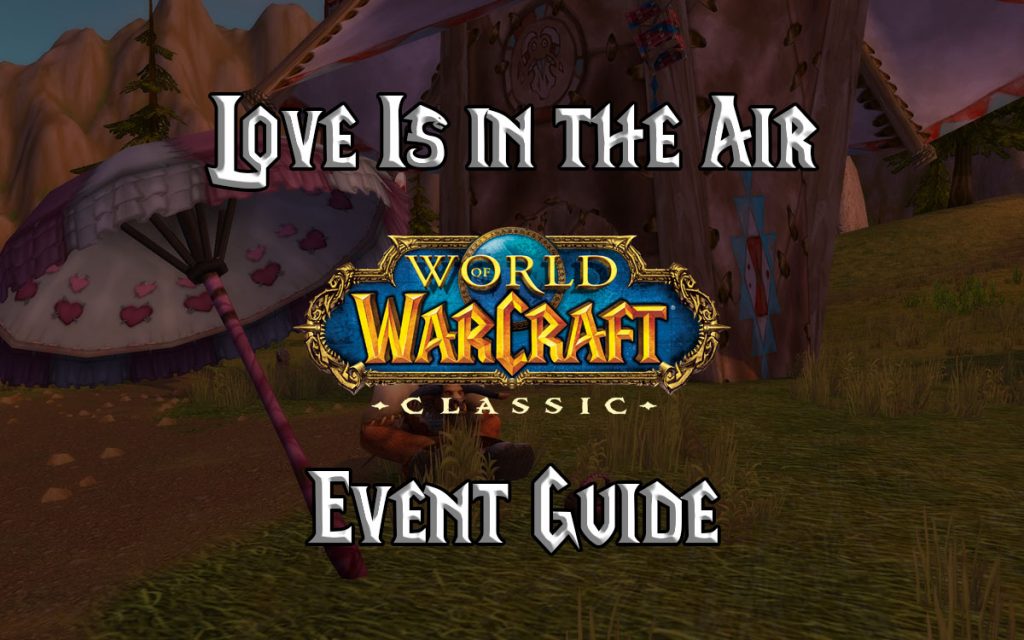 Blizzard Entertainment – (
Source
)
Love is in the Air Arrives in WoW Classic: February 11–16
The WoW Classic version of Love is in the Air is also available to those looking for a little love in a hostile world. Just head over to Orgrimmar (Horde) and Stormwind (Alliance) to take part.