Author: Furious
Date: August 11, 2019
Expansion: WoW Classic
With the final stress test for World of Warcraft Classic about to wrap up tomorrow there are ongoing reports from players about layering not working the way Blizzard stated that it would. Cities are emptier than our checking accounts after a Steam sale and there are not enough people on the layers to get duels going in Goldshire or outside the city gates. About the only place you'll actually see that there is a lot of activity is in chat.
Blizzard, we get it, you think 90% of the playerbase is going to quit WoW Classic within a couple of months, but what you are doing is creating a solution that is worse than the problem.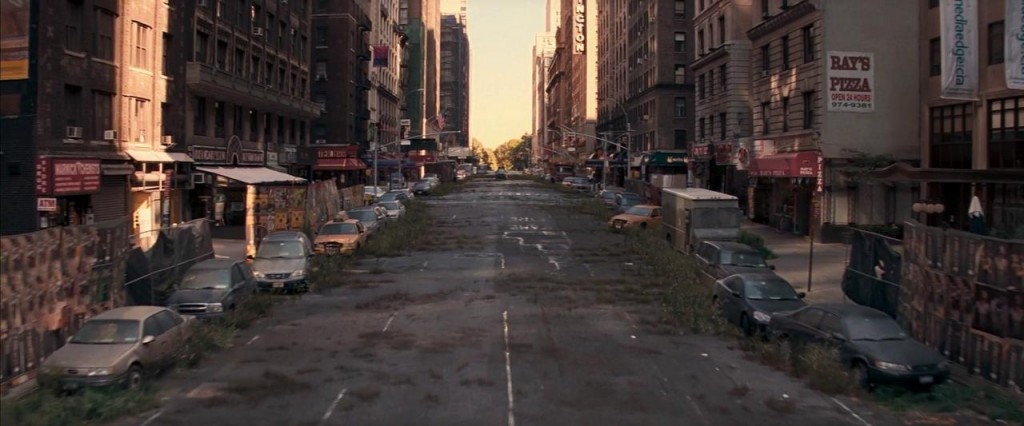 So let's make a toon and see what it looks like in game.
Currently if you look at the realm selection for the stress test here in the US you'll see three options:
Barov – High Population
Blaumeux – Low Population
Stallagg – High Population
So when we create a character and login to Barov we expect to see a serious amount of people but what we actually see is 10-20 players getting started.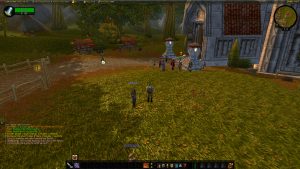 Okay, well maybe there are so many people online we're put into one of the layers so that it's a smooth play through instead of waiting 20 minutes to kill each quest mob. After all that was part of the intent with layering (along with accounting for players who play a couple of weeks then never play again resulting in empty servers to merge). Running around Northshire Abby we see more people, but we could still get our quest mobs with no issues. It's active but not crazy overpopulated thanks to the layering.
Let's go for a stroll and check out Goldshire, see how it looks!
Probably another 20-30 people in and around Goldshire, nothing crazy. No group of players dueling like you'd expect to see and could take part of.
One of the big draws of WoW Classic is the community. With all of these players on other layers it doesn't feel like a "High Population" server where there are activities to join in all the time.
Maybe if we go into Stormwind to check it out it'll be like old times.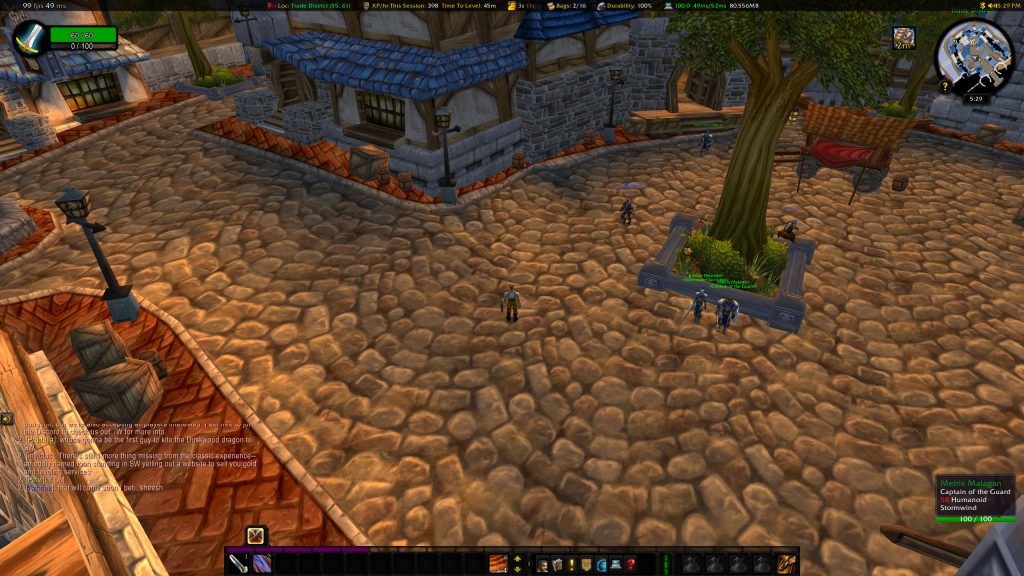 Nope.
Stormwind on this "High Population" realm is even more dead than retail, which is saying something. In Vanilla, and now in Classic, I'd expect to see people standing on boxes (and fountains) trying to sell shit, giving away low level enchants, stripper Night Elves on the mailboxes… you know, the usual. Instead it's just an empty city.
Let's continue on to Ironforge!
On my server back in Vanilla WoW Ironforge was the most populated city for the alliance. It was so populated in fact that if some of my friends would lag out and be disconnected unless they zoomed their camera all the way in and pointed it at the ground. After all, just check out the screenshot from _DOGZILLA_ that was posted on reddit a couple years ago.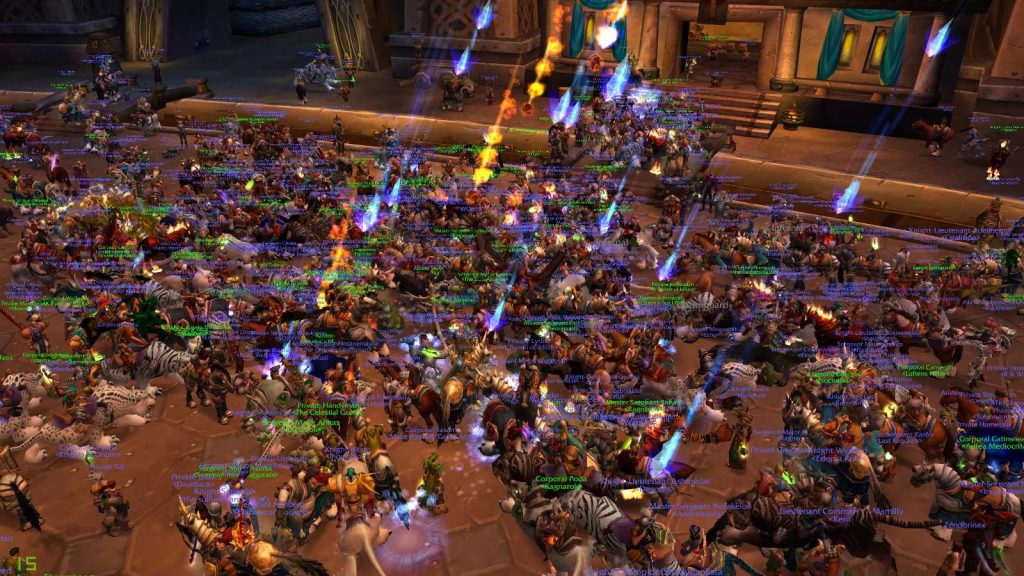 Surely an official server during a high population stress test will have a shit load of people?
WRONG
Empty 🙁