Shadowlands 2021 Season 1 Arena World Championship Release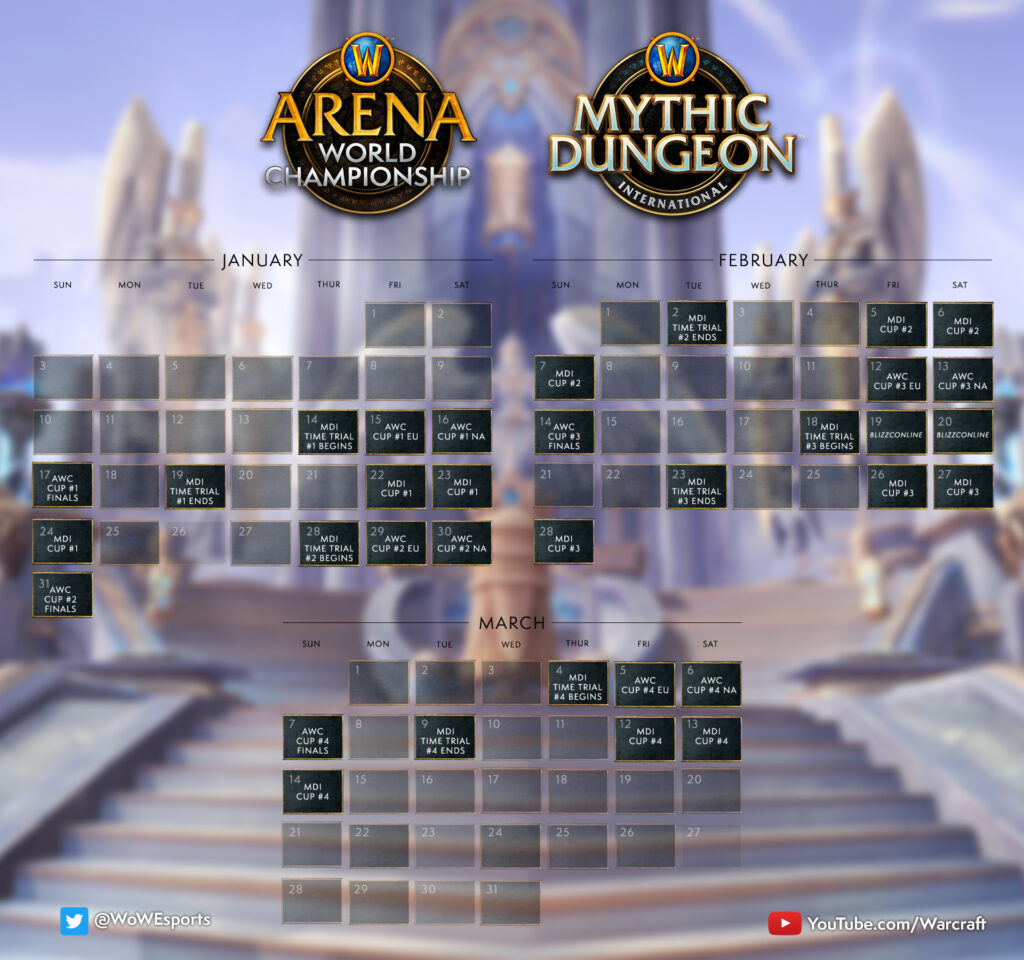 Blizzard has announced that the Arena World Championship Season 1 will begin this Friday January 15. Available will be a weekly $10,000 (USD) prize pool for each region with more than 200 teams already signed up to compete in the tournaments each week.
In addition to the prize money teams will earn points that go towards advancement to the Season 1 Circuit!
Topic starter
Posted : 12/01/2021 7:10 pm