Simple Gaming Mouse for WoW?
My LBRS group was flexing about their gaming mouses earlier and got me wanting to buy one since for the several years I've played this game I've stuck to a pleb mouse. Despite that, I've never been appealed to overly complex, decepticon-looking gaming mouses such as this monstrosity:
I actually think the design of the Razer Deathadder is quite nice:
However with the Razer Deathadder, I heard some reviews saying it was quite buggy and so I wanted to look for some feedback before I make any purchases. Any good gaming mouses for WoW that are fairly simple? Nothing with 100 buttons on it or strange shape.
Topic starter
Posted : 23/02/2020 7:49 pm
i own a razer, a logitech, but im not a fan...
little backstory: so the mouse i liked the most in the past was a Logitech mx300, so i was in search for a mouse similar to this - without required software!
because razor and logitech mice today are a pain in the a**. the razor software requires an account to set up, there were times where it bugged/did not get a connection, or when playing offline my set sensitivity did not load! imagine that, i had to be online to use the mouse like i wanted. i dont want to support that anymore so i set out to find a mouse without a software but the possibility to change the sens hardware-wise.
another thing - i dont like the "gaming led lights" i started gaming on pcs with huge crt screens, it only mattered whats inside not how something looked, the whole the more blinky lights the better for gaming mentality is just full on cringeworthy to me. we used to make fun of things like that. its just a milder form of buying a gaming glove, gaming glasses, and drinking gaming drinks to boost ones gaming perfomance i mean what the f*** - you see i need to let off some old grumpy steam
so long story short the mouse i chose, which resembles your linked deathadder very much is the BenQ Zowie EC2 - no lights, no software, i can change the sensitivity at the bottom of the mouse, two extra buttons are sufficient (remember you can use modifiers on the mousebuttons in wow, SHIFT-, ALT, and CTRL-), i owned mice with more buttons but they never felt right nor were comfortable.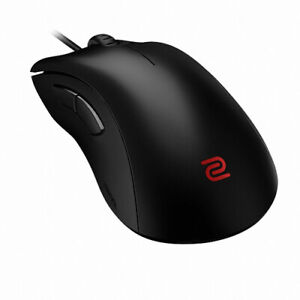 google zowie size chart and you see what different sizes there are fitting for your hand-size, or how you hold mice, with fingers lying flat down or "clawing" or what they call it.
the only downside i encountered yet is that the buttons/the clicking noise is louder than on my other mice, so keep that in mind to avoid aggroing your SO or waking sleeping babies
Posted : 24/02/2020 4:31 am
I used to want a simple mouse as well, I used to have the microsoft 3000 mouse.
I was a big CS player back then and this mouse was amazing when aiming and i also played wow with this mouse but it was hard to quickly use my abilities.
&client=amp-blogside-v2&signature=7dfb3388c70d13688ae53cd44f68067a806812b4
Then my wife bought me the Razor Naga mouse as a gift.
I dont know how i played wow back then without the 12 buttons on the side!
Like my hands are not that big and trying to click the 7 button on my keyboard was not easy.
I was a big, drag my mouse to the icon and click kind of guy...but now it is so nice to use muscle memory and click the button with my thumb sooooo nice!
Couldnt play wow any other way now.
https://encrypted-tbn0.gstatic.com/images?q=tbn%3AANd9GcTC9X95SYcP2uDIGLMkhH1quiF6S7DVLOv2m_KwMe6TW4RnmY_g
I know you want simple but to be able to use your abilities quickly is enough for me to suggest to you to get an mmo mouse.
And to be honest these mmo mouses makes the game simpler because you dont be to make crazy macros and drag your mouse to find that ability you dont use often and click it. It makes life in game simple, but like Delfy said, it takes a little time to get used to but man its worth it!
Redragon M908
Is a nice mouse to if you dont want to spend the 99$+ on an mmo mouse
Posted : 24/02/2020 7:04 am
Logitech G600
Has a good amount of buttons and its priced pretty well.
I've been using one for a few years, its awesome.
Its also a plus if you don't like all the fancy LEDs, lights, and sometimes weird designs for #GAMERZ.
https://www.amazon.com/Logitech-Gaming-Backlit-Programmable-Buttons/dp/B0086UK7IQ
https://www.logitechg.com/en-us/products/gaming-mice/g600-mmo-gaming-mouse.html#910-002864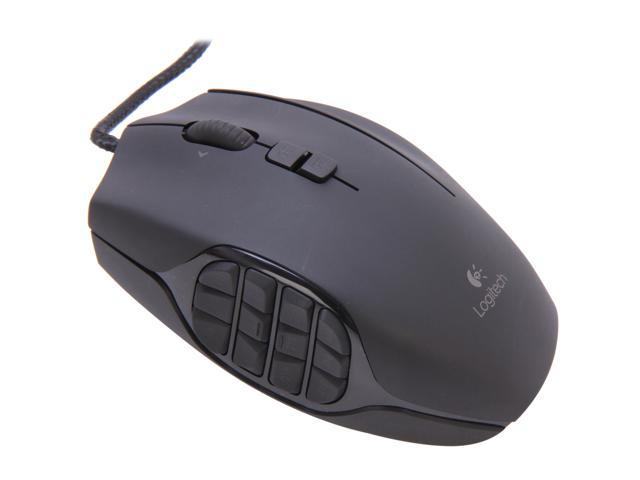 Posted : 24/02/2020 3:02 pm
I have a Logitech G700 MMO gaming mouse. It's literally perfect. You can program all the keys. And it only costs 27 bucks!
Posted : 24/02/2020 4:53 pm
Posted : 25/02/2020 8:18 am
im using the logitech g300s. its a cheap mouse you can commonly find in stores. i grabbed mine for about $40 aud at bigw. a bit small but comes with 5 extra binds. just be aware that you might end up with a "double click" issue after a few months use
Posted : 25/03/2020 4:03 am
Logitech G MX518
Was and is the best mouse in my opinion
https://www.logitechg.com/de-de/products/gaming-mice/mx518-gaming-mouse.910-005544.html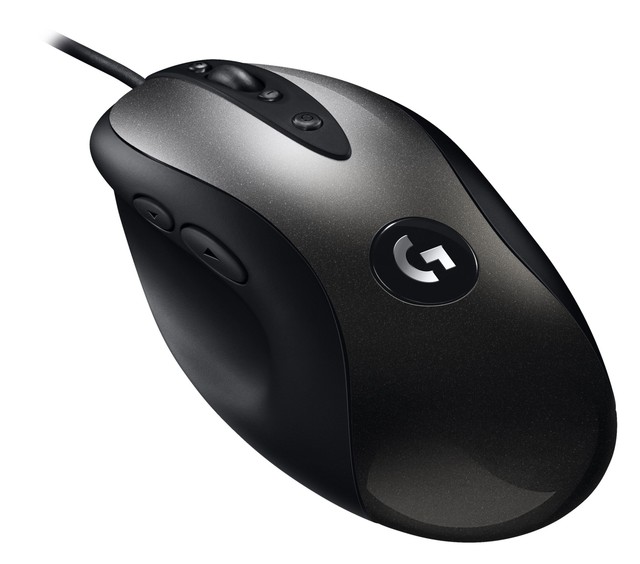 Posted : 25/03/2020 4:11 am
I use a G502 from Logitech, the lock button for scrolling is nice but I barely use the other buttons tbh
Posted : 25/03/2020 7:45 am
Posted : 25/03/2020 1:56 pm
I use a deathadder elite for almost everything including classic (go to 90% of the time).
I use a razer adder molten for competitive PvP in TBC-Retail.
I also use foot pedals for MMO's.
I use a steelseries rival *Sensei(edit) for pushing rank in CSGO (havent played in ~2years).
I also swap out my keyboards depending on what I'm playing.
This is a pretty sizeable upfront investment, but realistically, you're not wasting money longterm because you are just putting less wear on each of these peripherals. Also, because I have about 4-5 mice and 4-5 keyboards, I only buy on pretty large sales and typically leave them boxed until I need them. The right tool for the right job. This could be problematic for someone who simultaneously plays several games, but I typically fixate on one game at a time for 6months - a year. The beauty of Classic is that you can play competently with a track pad if you needed to and most people wouldnt notice, so if I'm playing Classic in conjunction with any other game, I default to a mouse that compliments the other game and build muscle memory for that.
As far as the quality for Razer... I've owned about 10-15 mice from Razer over the years (my cat likes to chew cords). I'd say they are middle of the pack. You're definitely paying a bit more for the name, but the overall value is pretty decent and once you adapt to a certain mouses ergonomics, its probably better to just keep rebuying for the sake of familiarity. I have only needed to contact Razer 2 times, and both times they went above and beyond with customer service. Also, so long as I stick to the fibre braided cords, my cat chews them less often. Additionally I've started using plastic wire sleeves to wrap the cords with as an extra layer of protection. At one point I bought a really pungent spray that cats are supposed to hate, but my cat actually enjoyed it a lot and begin to devour everything I sprayed it on. His name is Dr. Valentine, and he is a costly cat.
Posted : 25/03/2020 10:34 pm
Stfuppercut: how do you use the foot pedals for MMOs? Only ever heard of people using those in the context of twitch-reflex heavy FPS but never in the context of MMOs. Plus, your cat sounds like quite the handful!
Posted : 26/03/2020 8:36 am
Stfuppercut: how do you use the foot pedal
One tap of the petal to pull Nefarian and two taps with the petal to kill Nefarian!
Three taps to log out

Posted : 26/03/2020 12:56 pm