Blizzard is considering some larger changes to Classic Era servers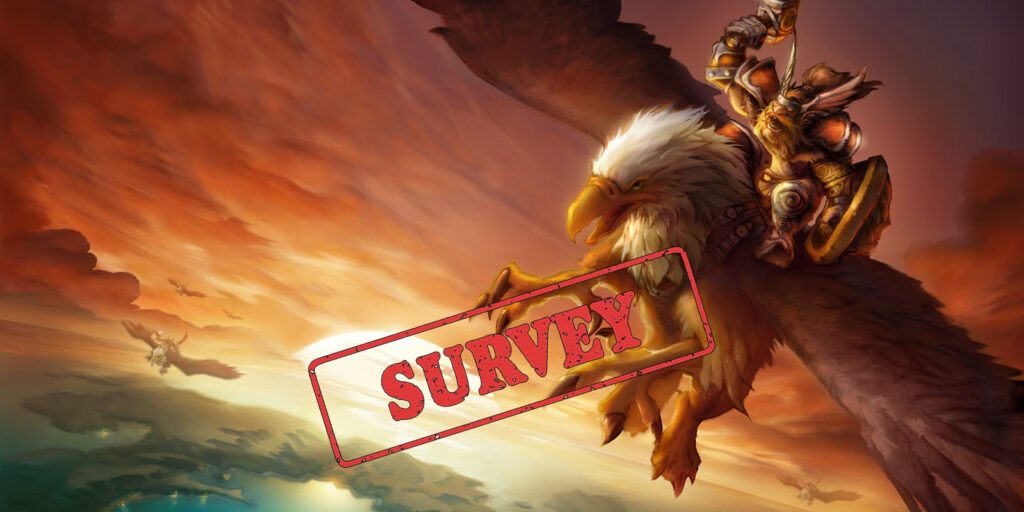 A survey has been circulating around that users shared. Blizzard is considering cross realm Classic Era servers, Classic+ servers (!!!), and other unlisted changes. The fact that Blizzard is considering doing TBC as well as looking at Classic with actual defined changes is a large deviation from what the core of the project has been up until now. It will be interesting to see what the results of the survey will do to direct Blizzard's resources. Will they actually look into a Runescape type approach to Classic WoW? Here are some screenshots of actual survey questions.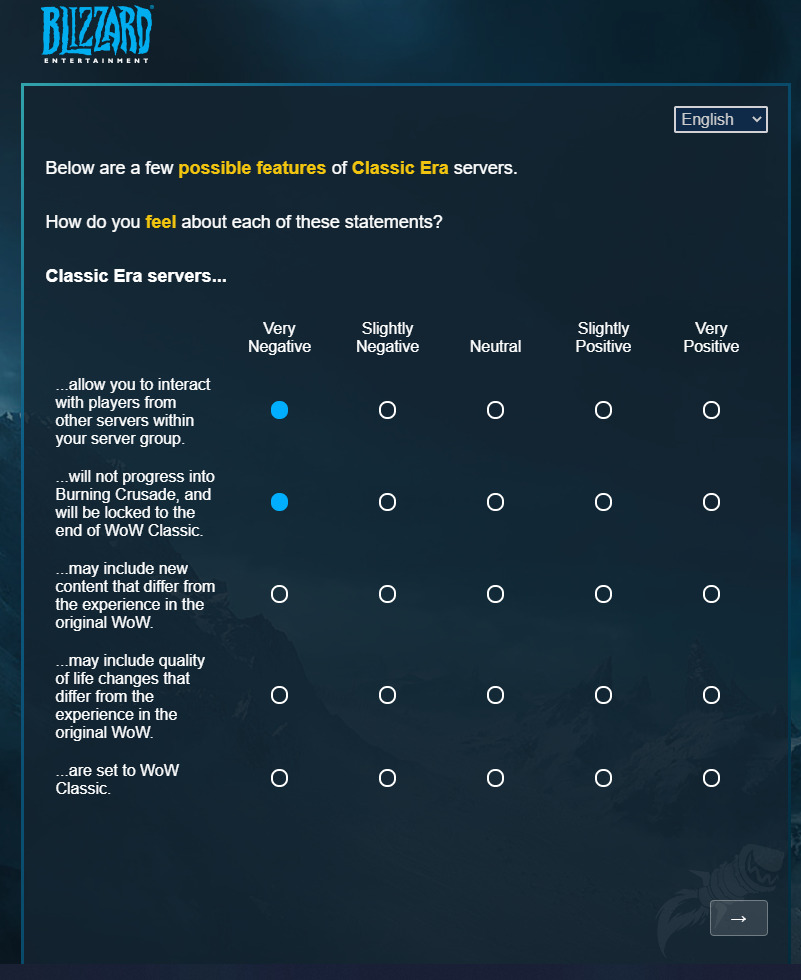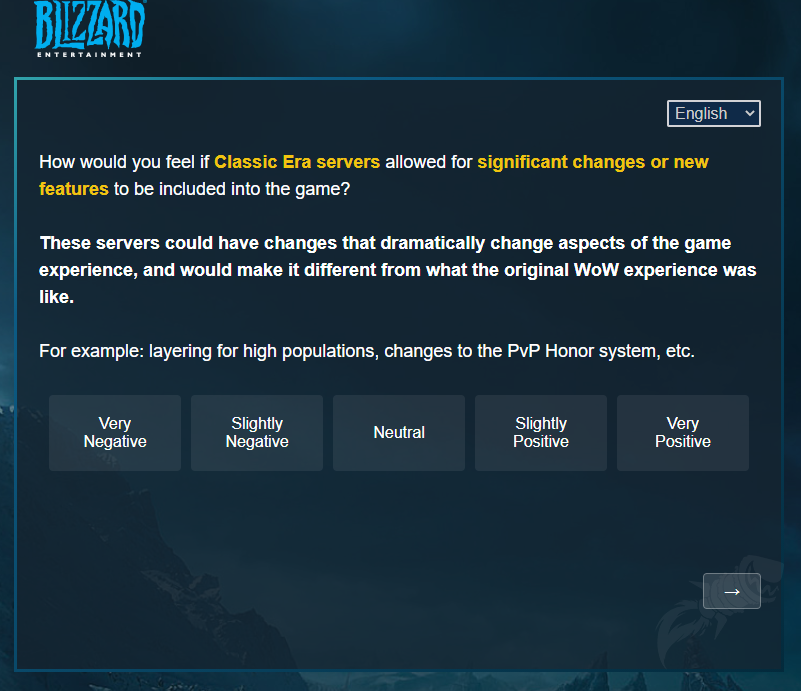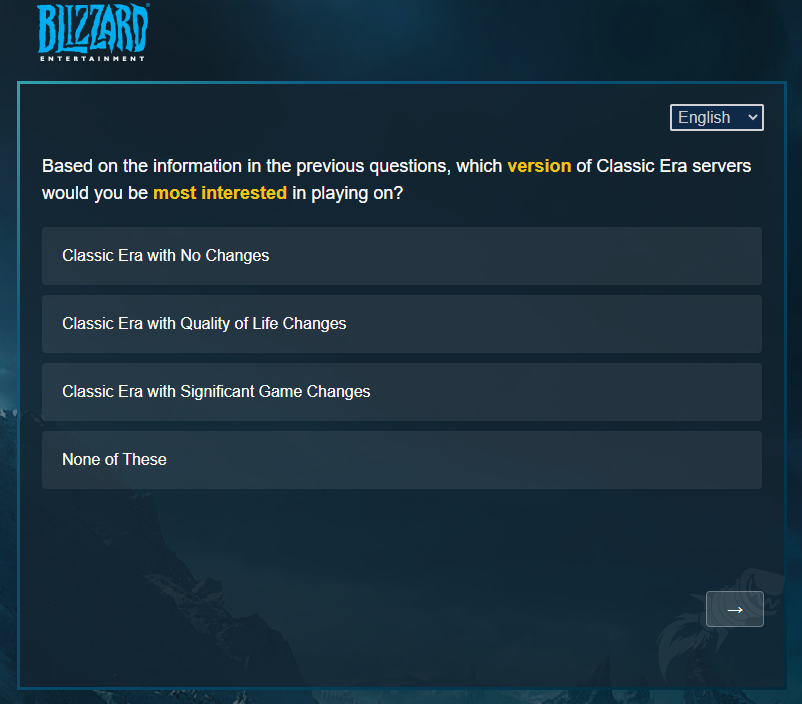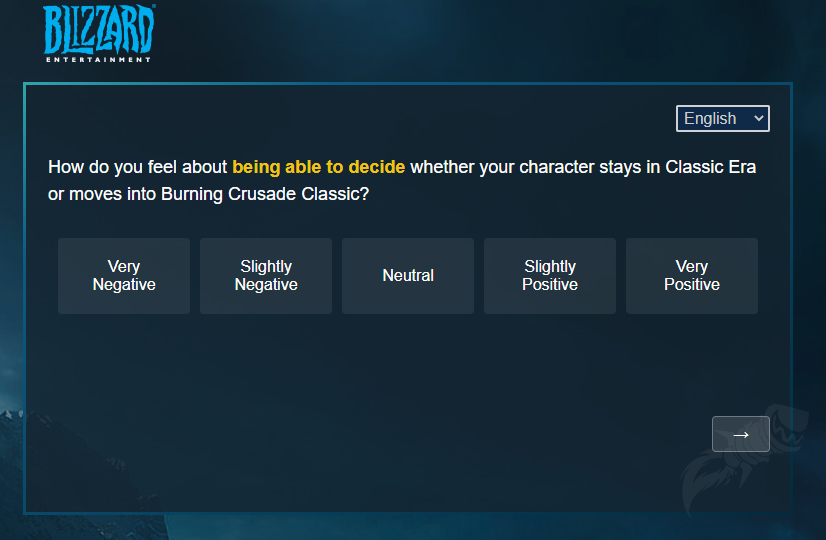 Wow this is misleading as hell.
NOTHING says Classic+ ANYWHERE.
And this post says "Classic+ Servers (!!!)"
Lol
Hard to keep playing if you keep doing upgrades my graphics card is out of date
Interesting!!
Yet once again I don't really understand the sense of the staff who made these polls. The way it's organized would artificially lower the Classic+ aspiration. - They're asking how much they can change Classic Era servers altogether, which is pointless regarding ClassicPlus. People would defend keeping genuine Classic first, as a security and that's right.
To be more neutral they should have asked apart from that: "Would you play newer content that differs from original wow if Classic Era evolved towards this?" AND "Would you play newer content that differs from original wow if new dedicated servers are opened?"
But these fine psychologists decided to ask "how much we liked to be able to chose between BC and Classic Era" instead ... That'll give a huge weight to the "do-not-divide-community!" irrelevant complaints.